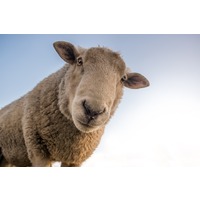 Industroquip fully endorses the good things Agsafe is doing for the Agricultural Industry in Australia, in particular ensuring safety in rural supply stores Australia wide.
Agsafe was formed in 1993 as an industry-led non-profit organisation following a commitment to product stewardship by the Board of Agricultural and Veterinary Chemical Association (now CropLife Australia), to ensure safe supply, use and disposal of agricultural and veterinary (agvet) chemicals and containers through the supply chain.
Agsafe runs four product stewardship programs:
Training, Accreditation, drumMUSTER and ChemClear.
Agsafe training provides participants with the knowledge and understanding to safely and legally transport, handle and store chemicals in their state or territory. Individuals can become Agsafe members and benefit from expert advice on industry developments and regulatory requirements.
Agsafe business members whose premises meet the standards contained in the Industry Code of Practice for the Safe Transport, Handling and Storage of Packaged Agricultural and Veterinary Chemicals may become.
Agsafe Accredited. Many quality assurance programs require participants to demonstrate their commitment to product stewardship by purchasing agvet chemicals from Agsafe Accredited suppliers.
drumMUSTER held its first agvet chemical container collection at Gunnedah, NSW in 1999. The program has since collected more than 30 million empty, clean containers, with more than 800 collection sites operating nationwide funded by an ACCC authorised levy. Drums are recycled and transformed into a range of products including wheelie bins, public furniture, construction materials and road markers.
ChemClear grew from the 2002 one-off ChemCollect program, which was steered by federal and state governments and the Industry Waste Reduction Scheme. ChemClear was established in 2003 to provide farmers with an ongoing avenue to dispose of agvet chemicals safely and encourage the protection of land and waterways. The drumMUSTERand ChemClear programs also support agvet chemical users in meeting their QA, farm and environmental management responsibilities.
Industroquip Safety & Signage have a large range of Safety Signs and Products for use right across the Australian agricultural industry from the Rural Stores to the Rural Properties.
If you are involved in the handling of agricultural chemicals like Glyphosates you and your staff need to wear appropriate personal protective equipment (PPE) and your store should have suitable flammable goods storage, spill control, bunded pallets and safety signs in place.
Contact Industroquip today on 1300 554 192 or sales@industroquip.com.au for fast delivery of your compliance products now.