Get to know the Industroquip team - Andrew Clayton
Author: Marketing Date Posted:1 October 2020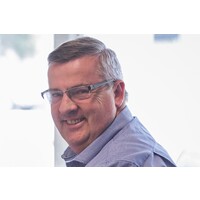 Learn more about Andrew Clayton our Managing Director - We hope you enjoy this series of fun interviews we are completing to help you put faces to the names at Industroquip
We are working on a unique series of fun interviews with members of the Industroquip team to help you put a face to the name and learn more about those that you talk to when working with Industroquip.
We met up with Managing Director - Andrew Clayton and asked him some random questions, see what he has to say below:
What is your favourite food?
BBQ'd Steak
What was your first paying job?
Apprentice Cabinetmaker
What is the best part of your job role at Industroquip?
Accounting
Do you play any instruments?
Yes - kazoo, harmonica, guitar, piano, piano accordian, trumpet, drums.
When you were a kid, what did you want to be when you grew up?
Farmer
What's your idea of a perfect day?
When staff are busy and happy.
What's your favourite famous or inspirational quote?
The main thing is not to forget that the main thing is the main thing.
What is one thing you love to do in your spare time?
Country drives
Where were you born?
Sydney, Australia
If you had unlimited choice where would you love to live?
Maitland, Hunter Valley
Thank you for reading, we hope you learnt more about Andrew. Watch out for more interviews in this series coming soon.
---
Leave a comment