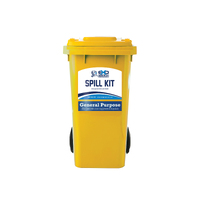 If you find it confusing, we outline in this article the correct spill kit for AdBlue spills
With the rise of European vehicle exports over the past few years there has also been a significant rise in the need for AdBlue in Australia. Most service station and trucking depots now have dedicated AdBlue dispensing equipment and storage tanks onsite so with that comes the need for Spill Kits to attend to all those leaks, drips and spills that occur in the refuelling process.
So what is AdBlue?
AdBlue is a registered trading name for something called Diesel Exhaust Fluid (DEF), which is used in a process called Selective Catalytic Reduction (SCR). It's a relatively new technology, used to reduce the amount of harmful pollutants emitted by a diesel-powered vehicle.
AdBlue® is stored in a separate tank to your diesel tank. A sensor located in your exhaust system accurately measures the amount of AdBlue® to be injected into your SCR (selective catalytic reduction) system via a computer to ensure the exhaust gases are safely converted into nitrogen and water.
This combustion process occurs during the normal driving of your truck, passenger car or any diesel powered engine fitted with the SCR system.
It's essentially an injector mounted within the exhaust pipe, which sprays a urea solution over the gases passing through in order to reduce the amount of harmful nitrogen oxide that is released into the atmosphere.
Using this kind of system can reduce the amount of nitrogen oxides emitted by up to 90 percent, without any additional detrimental effect.
What spill kit do I need for AdBlue?
As AdBlue is around 70% water a standard Hydrocarbon spill kit wont work, you must use a General Purpose or Universal Spill Response Kit for AdBlue spills, however as this can cause confusion in the event of a spill emergency, Industroquip have developed Spill Kits specifically for use with AdBlue. Whilst these are just relabelled General Purpose Spill Kits it saves confusion for those that are nearby at the time of a spill as most Hydrocarbon or Oil Only Spill Kits are hydrophobic they will not absorb AdBlue which is a water based product.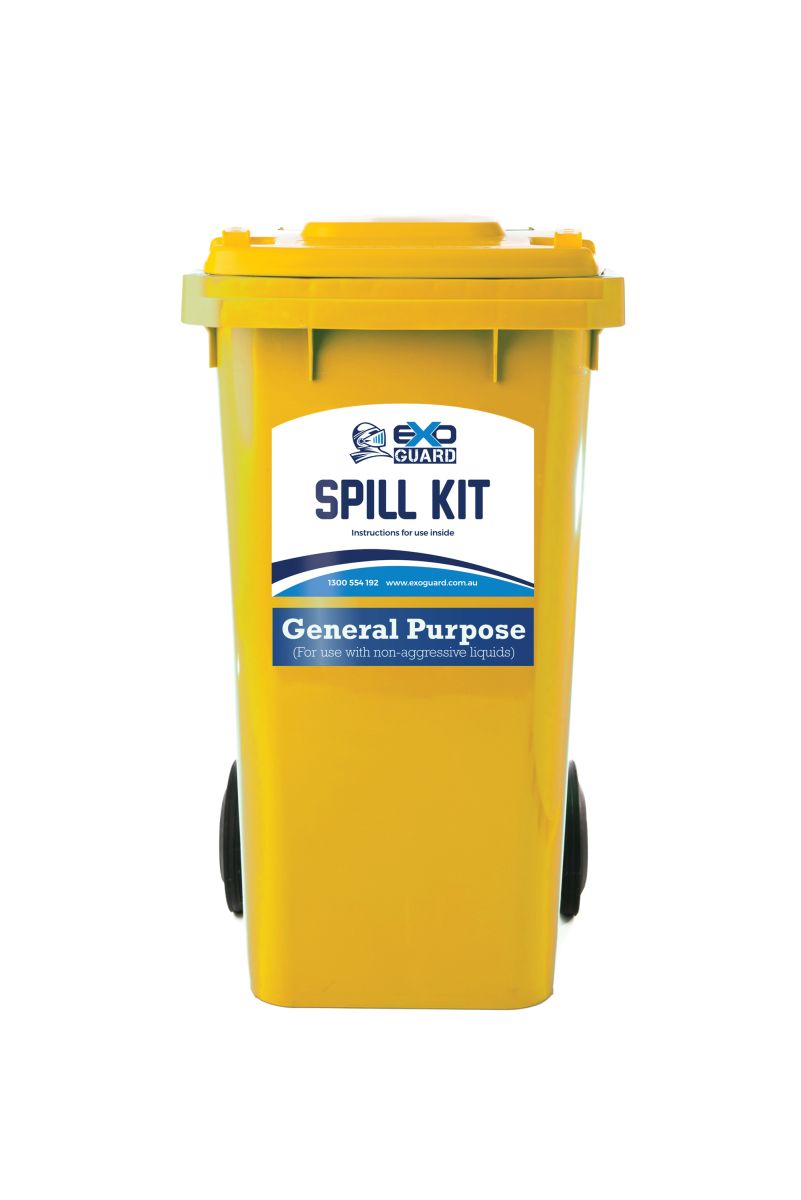 Other common AdBlue Spill Control Products
Many transport companies are seeking spill containment products for refuelling areas and AdBlue storage areas in their trucking yards, many trucking companies are using the Single IBC and Double IBC Bunding Systems for storing their AdBlue IBC's to prevent spillage.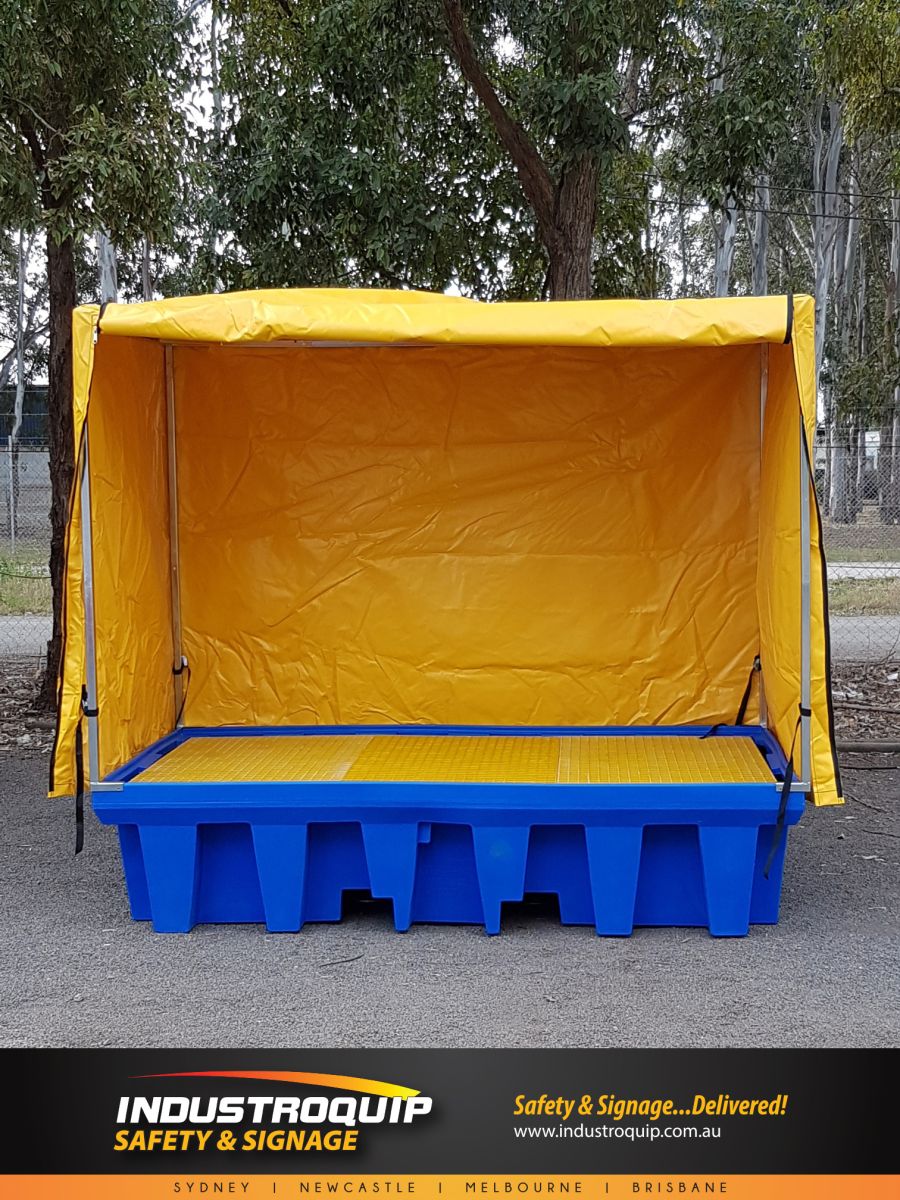 We trust this article helps in the correct selection of spill kits for cleaning AdBlue spills, we also have articles on other liquids like Diesel Spills etc and a range of Spill Kits for all applications, as well as bunding systems and other spill containment products for use with AdBlue and all other oils and liquid spills, in stock, ready for fast shipping Australia wide.
For all your Spill Kit enquiries please contact us now on 1300 554 192.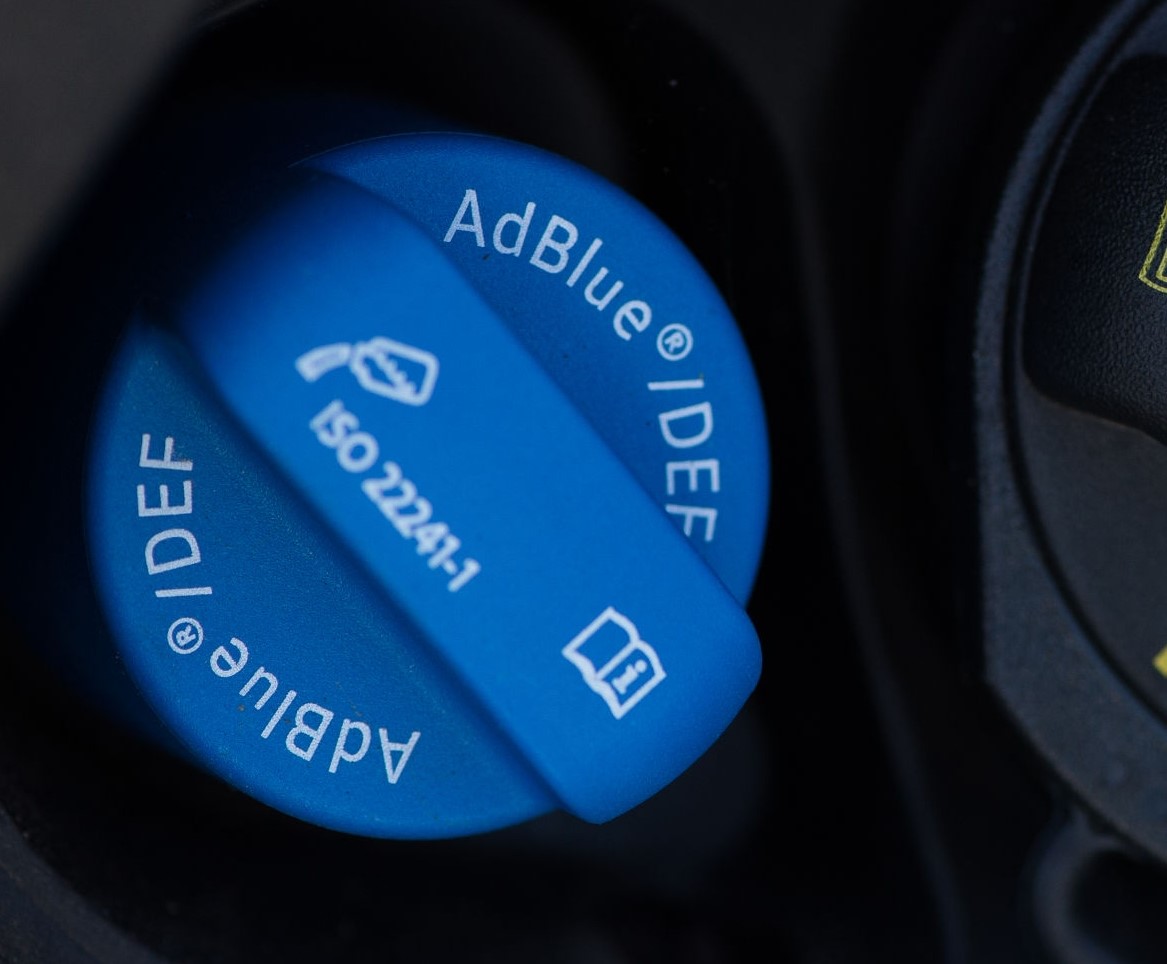 AdBlue Spill Kits, Best Bunding for AdBlue,AdBlue Spills, Absorbents for AdBlue, AdBlue Spill Kit, Spill Kits for AdBlue, Spill Kits Sydney