Why Workplace Traffic Plans Are Important
Author: Marshall Date Posted:6 November 2018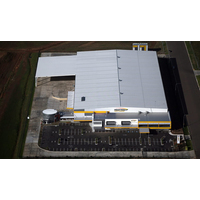 Managing warehouse and carpark traffic is an important part of ensuring the workplace is without risks to health and safety.
Vehicles, Forklifts and other moving plant moving in and around a workplace, reversing, loading and unloading are frequently linked with death and injuries to workers and members of the public.
During the 2010 – 2014 period alone there were over 90 fatalities recorded as a result of moving plant in the workplace.
Industroquip Safety & Signage now offer a comprehensive workplace traffic management consulting service to businesses across Australia and New Zealand.
How we work
Risk Assessment
Our consultants work with you and your workforce to identify the specific hazards in the workplace. These may include:
1. Interaction between people and moving plant
2. Vehicle movements
3. Reversing vehicles
4. Loading and unloading areas
5. Parking
We will also review the workplace layout, incident and injury rates and traffic movements.
Risk Control
Following the identification and assessment of hazards and risks, we will develop a traffic management plan specific to your workplace.
Controls may include:
1. Safety Barriers, bollards and gates
2. Line marking to define access routes and traffic controls
3. Warning lights and audible alarms
4. Safety & Traffic Signage
5. Traffic calming devices including speed humps
6. Administrative controls
7. Floor Graphics
Our plans are based on the recommendations of Safe Work Australia, Worksafe NZ and Regulatory Authorities.
Instruction & Training
Communicating the plan to all stakeholders is critical to ensure the successful implementation of the plan. Industroquip will assist with developing:
1. Safe work procedures
2. Induction material
3. Training
The Industroquip team provide the complete end to end solution for your workplace traffic management including the supply and installation of risk control measures including Bollards, Barriers, Safety & Traffic Signage and more.
Contact us today on 1300 554 192 or sales@industroquip.com.au to discuss your workplace traffic management plan requirements.
---
Leave a comment