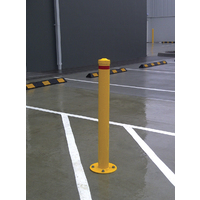 We guess you're looking for Safety Bollards or Car Park Bollards for your workplace or facility in Sydney.
The good news is you've come to the right place!
Industroquip Safety & Signage import and manufacture a large range of Bollards and offer fast shipping right across Sydney and can also arrange installation if required.
Bollards are perfect for both Safety & Security in the workplace which are two very important aspects for any Sydney business.
Our range of bollards consists of:
Browse our range online or contact us now on 1300 554 192 or sales@industroquip.com.au for a free quote on your bollard requirements.