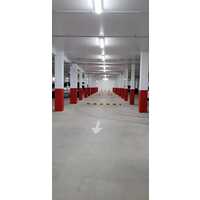 Industroquip Safety & Signage are Sydney's leading provider of Safety & Signage for Car Parks.
Our range of products consists of:
Bollards
Bike Racks
Speed Humps
Safety & Signage
Barriers
Convex Mirrors
And much, much more....
We also offer installation services right throughout Sydney.
For an obligation free quote on your Car Park Safety & Signage Upgrade call 1300 554 192 or send your plans or requirements to sales@industroquip.com.au.