Scheduled Safety Services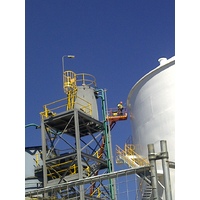 Industroquip have a range of scheduled services to ensure your workplace is staying compliant and your safety & emergency equipment is operational when required.
Our range of Scheduled Safety Services consists of:
Gas Detector Calibration & Servicing

Respirator Fit Testing

Breathylyser Calibration & Servicing

Harness Inspections

Lifting Equipment Inspections

Safety Shower Inspections

Spill Kit Inspections & Refills

First Aid Kit Inspections & Refills

Drain Protection Inspections & Maintenance

Pallet Racking Inspections

Roof Safety System Recertification

Workplace Safety Audits

Safety Sign Audits

Electrical Test & Tag Services
And much, much more!
Contact our team today on 1300 554 192 to discuss your requirements.