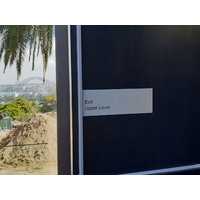 What is Statutory Signage?
Statutory Signage refers to signs that are required to be installed on residential, commercial and retail developments in accordance with the Building Code of Australia (BCA). Statutory Signage includes all signage related to all services including fire, electrical, communications etc. within a particular development.
Here at Industroquip Safety & Signage we can assist builders and property owners with all their Statutory Signage Needs.
Whether you are after engraved aluminium, stainless steel, plastic or braille signs we can do it all in house and delivered to your site very fast.
Contact our sales team today on 1300 554 192 to discuss your exact requirements and we will provide you with a detailled obligation free proposal or email your plans and specifications to brendan@industroquip.com.au today.
Industroquip also stock a large range of Safety Signs, Traffic & Parking Signs, Bollards, Wheel Stops, Speed Humps, Bike Racks and much more.