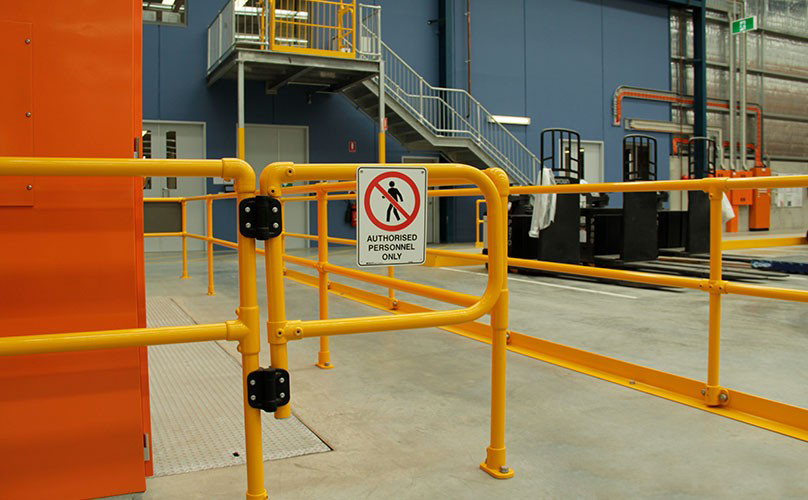 Industroquip offer the complete package when it comes to workplace traffic management, from initial site inspections, to detailed traffic management plans to customised equipment installed onsite anywhere Australia wide to help implement your workplace traffic management plan.
Industroquip work with large organisations Australia wide and would love the opportunity to work with you and your team in protecting pedestrians from moving vehicles including forklifts.
Industroquip have a large range of products to assist with the safe seperation of pedestrians and forklifts including safety barriers, convex mirrors, safety signs, expanding barriers, forklift safety lights and much more! We can also customise forklift safety barriers and safety signs to your exact site requirements very fast with our own inhouse manufacturing capabilities. Put us to the test today!
forklift and pedestrian safety sydney
warehouse safety solutions sydney
forklift barriers sydney
forklift pedestrian safety systems sydney
warehouse pedestrian safety sydney
warehouse safety barriers sydney
warehouse safety products sydney
warehouse safety rails sydney
barrier rail sydney
flexible forklift barrier sydney
forklift barrier system sydney
forklift pedestrian safety sydney
forklift protection barriers sydney
forklift safety barriers sydney
forklift truck barriers sydney
pedestrian safety gate sydney
safety walkways warehouse sydney