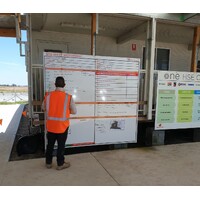 Custom Printed White Boards are a must have on construction sites, large infrastructure projects, mines sites and even warehousing facilities as they provide an excellent visual tool for team meetings and huddles on site.
Here at Industroquip we manufacture the SiteBord brand of Customised White Boards for industry Australia Wide.
Custom Printed White Boards or Sitebords can be customised completely for Prestart Meetings, Environmental Meetings, Safety Meetings, Toolbox Talks and recently we've even completed large format magnetic white board maps (Full colour Nearmaps print) for a new bypass project in Newcastle NSW.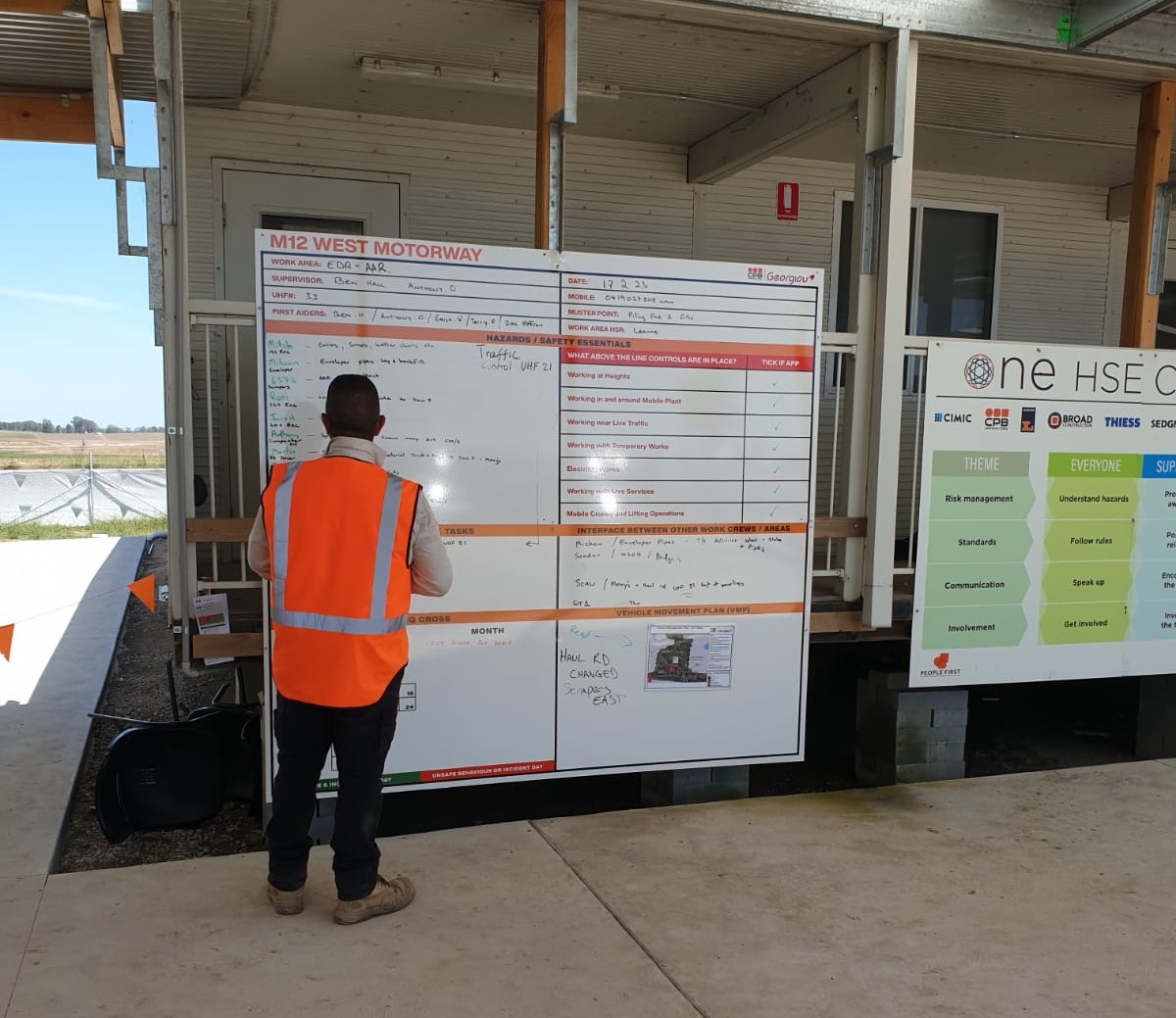 Other sites have been using our boards to print plans of their projects and they can then explain where different teams will be working for the day and exactly where particular machines will be operating that day.
Here is an example of a recent site plan we printed for Mavid Constructions in Rutherford.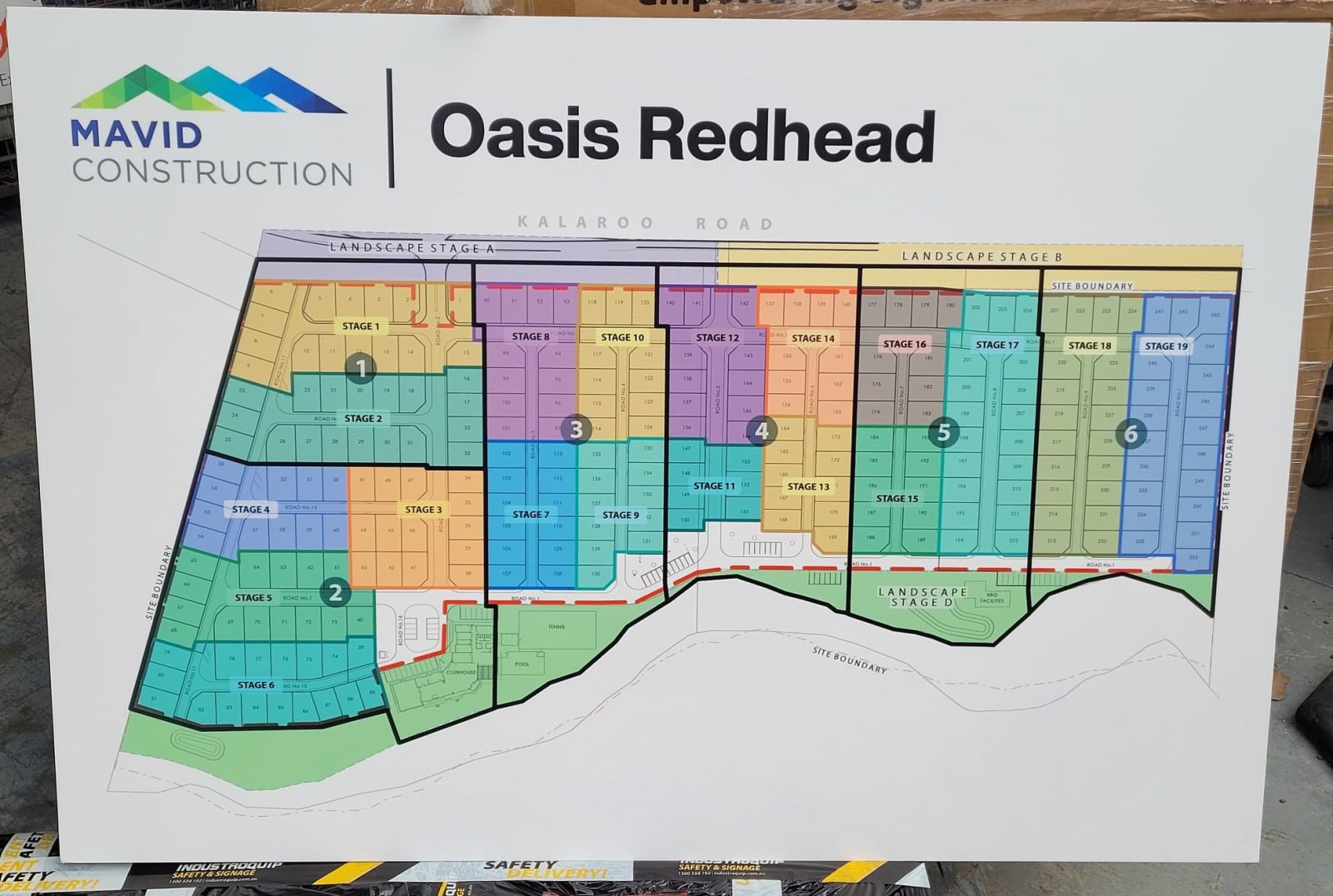 As you can see we can print your company or project logo's, print in full colour and to any size you require.
Here is another one we've recently completed for CPB & Georgiou in Western Sydney for their project environmental teams.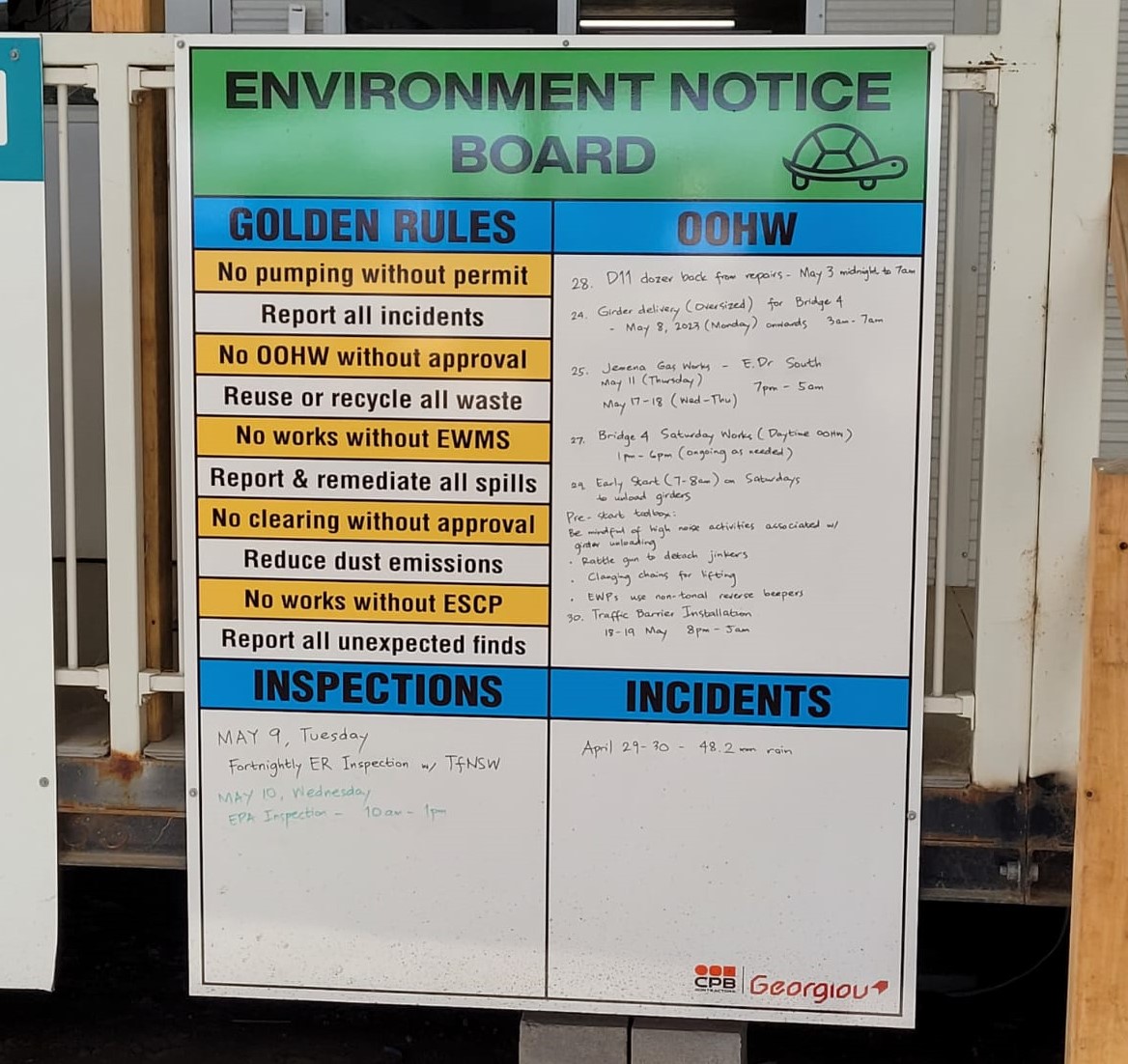 One of the key advantages clients are finding with getting their custom printed white boards completed by Industroquip is that they can basically scribble a basic sketch and our in house designers pull it together for you. We had a recent client say "You guys can read minds, I scribble out a few things and bang exactly what I was dreaming is back in my inbox for approval".
Another great use for Custom SiteBord White Boards is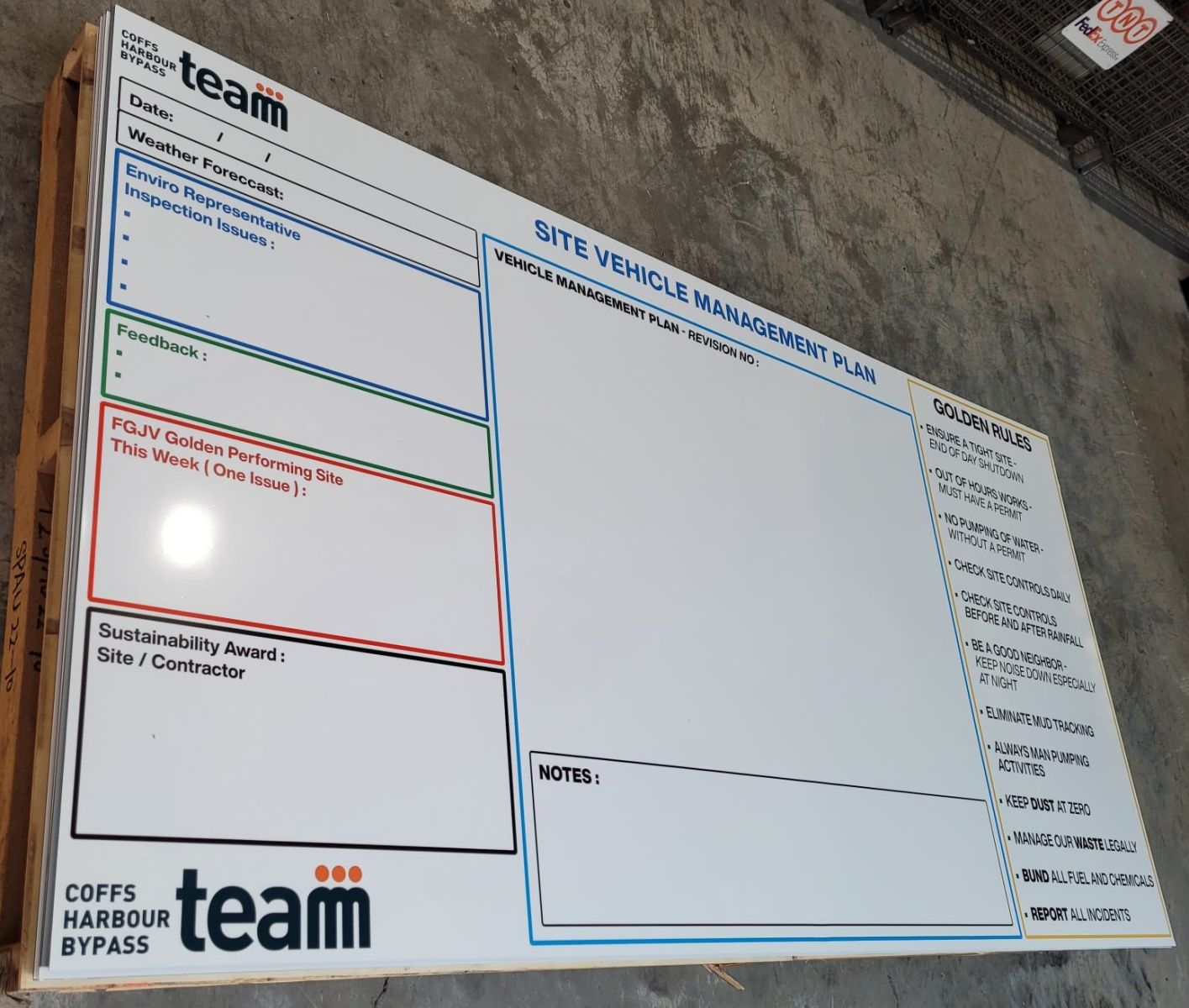 So if you are looking for Custom White Boards for your project reach out to our SiteBord team now on 1300 554 192 or sales@industroquip.com.au