Anchor Points

For over a decade the team at Industroquip Height Safety have been committed to zero falls from heights injuries.
Industroquip has worked with many Government departments, Councils, Shopping Centres and Industrial Facilities Australia Wide to this end, designing, supplying, installing and ceritifying Roof Safety Anchor Points.
Browse our huge range of Temporary & Permanent Anchor Point Products or call us on 1300 554 192 to discuss having an onsite free roof safety audit.
Roof Safety Anchor Points Sydney, Roof Safety Anchor Points Melbourne, Roof Safety Anchor Points Brisbane, Roof Safety Anchor Points Newcastle, Roof Safety Anchor Points Canberra.
---
Popular Items
Popular Brands
---
Expert Advice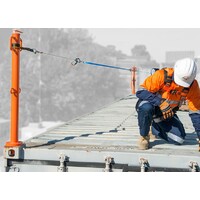 How to safely work on shipping container roofs
Shipping Containers are becoming very commonly used for other industrial applications like pumping stations etc requiring workers to work on the roofs of these containers.
Read Blog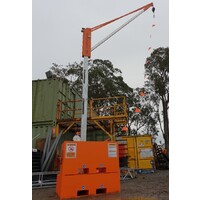 How to work safely at heights with no overhead structure to anchor from
The AirHook is ideal for situations where an overhead structure to attach an anchor point may not exist or is unreachable.
Read Blog