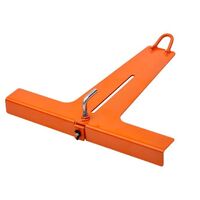 The good, better and best ways to anchor off to keep you safe on metal roofs
There are many different ways to anchor off when working on metal roofs, but it is important to make sure it is done right to ensure the safety of you and your staff .
In this article we go over the good, better and best of temporary roof anchor points for use on metal roofs that are currently on the Australian market.
Good – Anchor Straps
A good start when it comes to anchoring off when working on roofs is the use of anchor straps or a round sling.
Anchor Straps normally come standard with any roofers harness kit.
Anchor Straps are only to be used when you have access to a sturdy beam or rafter to anchor off that would be able to withstand up to 2.2 ton of weight.
With an anchor strap, you simply wrap it around a beam and pull it tight through itself as pictured below.
Anchor Straps are a very affordable option for those working on roofs who are very cost conscious starting at around the $60 dollar mark.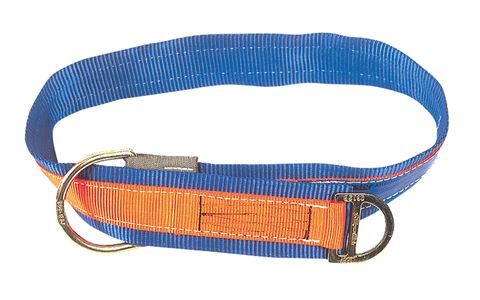 Better – T-Bar Anchor Points
T-Bar Anchor Points are a great cost effective and compliant temporary anchor point for work on both tile and steel (Colorbond) roofs.
Starting at around $160 + GST makes them very attractive, the main downside however is if you want to achieve a 360 degree safe work area on your roof you will need to add Tether Plates to your kit.
T-Bar Anchor points are designed and tested to 22kN but is downrated to 15kN thus making it a single person fall arrest tether plate under AS/NZS1891.4. While this anchor has been engineered for fall arrest rating, and attained a fall arrest rating it should always be used with a travel restraint technique.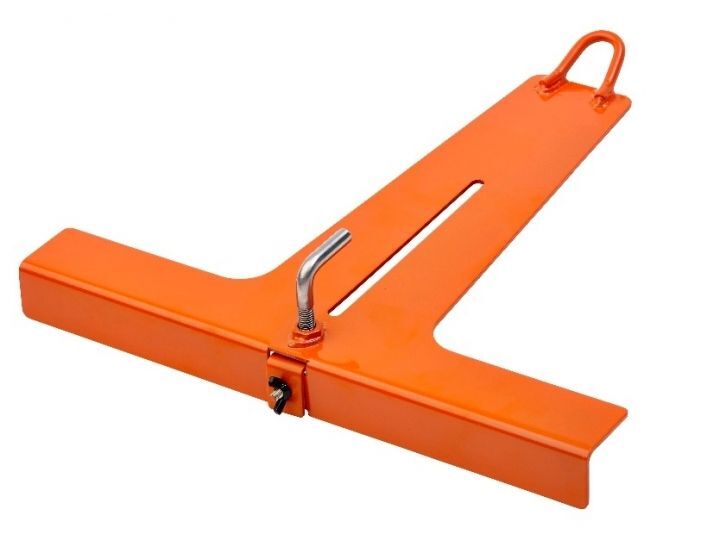 This anchor point isn't fitted with an internal shock or energy absorbing device so a shock absorber must be used in conjunction with this anchor.
Best – Spyda Temporary Roof Anchor.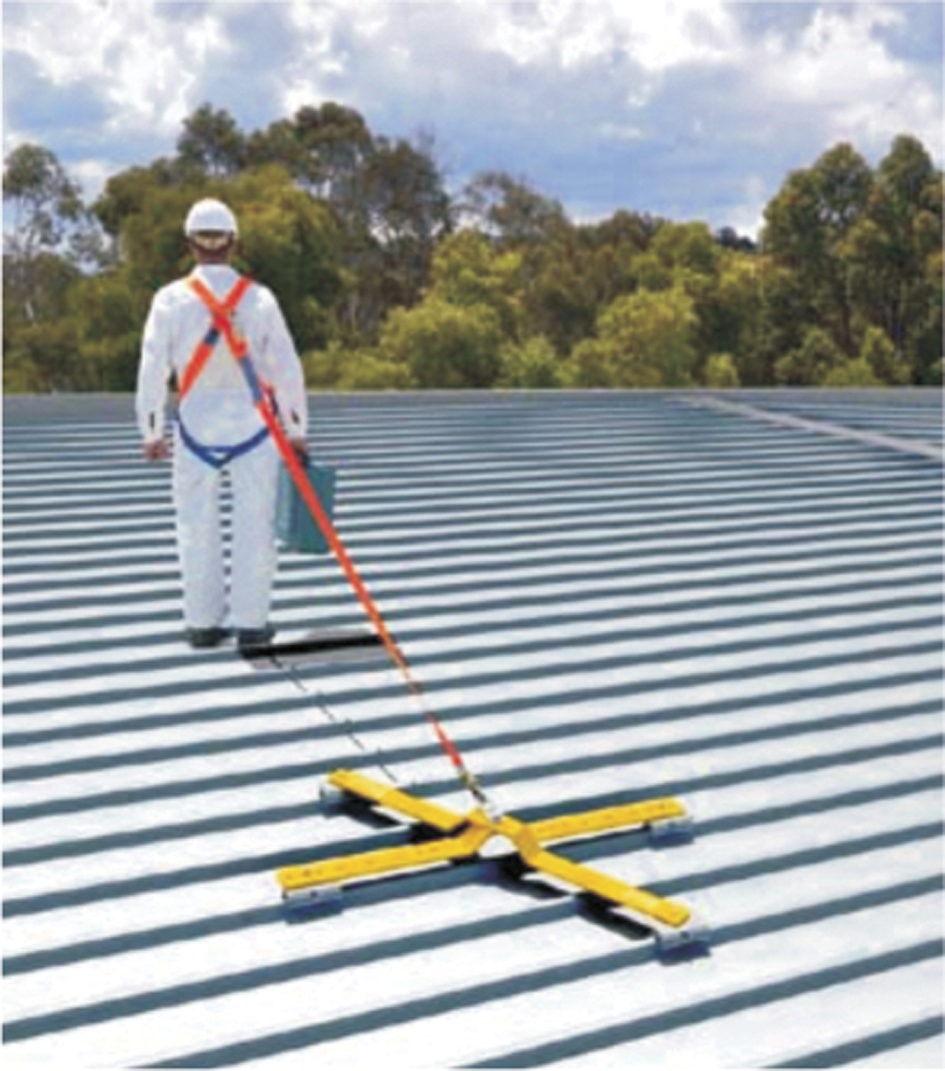 When it comes to temporary anchor points the Spyda is the "Rolls Royce"!
With the Spyda Anchor Points variable fixing options meaning it can be screwed to a metal roof or clamped onto cliplock roofs giving the roofer or building maintenance contractor absolute flexibility.
The Spyda Roof Anchor for Cliplock Roofs has a unique clamping system for clip lock roofs allows a worker to be safely secured to an anchor point without penetrating the roof sheeting, meaning happier clients and the screw down version has multiple slotted fixing points to match most existing roof screw holes.
The actual anchor point itself swivels 360 degrees to allow for safe working at heights in all directions and has an energy absorption feature and combined with its adjustable pivot arms which allows for uniform load distribution in the unlikely event of a fall.
The Spyda anchor point is very lightweight and easily relocatable and folds away easily in a carry bag that comes standard.
Starting at $480 for the screw down version and around the $700 mark.
We trust this article has outlined the good, better and best options for anchoring off on a metal roof while working at heights.
Industroquip has a large range of height safety equipment in stock ready for fast shipping Australia wide, we also have a team of industry experts in house who can assist with any technical height safety questions you may have, feel free to reach out to them on 1300554192 or sales@industroquip.com.au now.