Safety Warning Signs.... Delivered!

Hazard Warning Signs are to warn of hazards that are not likely to be life threatening. The hazard symbol should be black on a yellow background and a triangle should be depicted around the hazard symbol. Hazard Warning Sign text is printed in black text on a yellow background, for more information on Warning Signs visit the SafeWork website or call one of our Safety Sign Experts on 1300 554 192.
Yes, we can add your logo onto Safety Signs!
Warning Signs Sydney, Warning Signs Bundaberg, Warning Signs Brisbane, Warning Signs Newcastle, Warning Signs Maitland, Warning Signs Sydney, Warning Signs Melbourne, Warning Signs Perth, Warning Signs Canberra, Warning Signs Wollongong, Warning Signs Perth
---
Popular Items
Popular Brands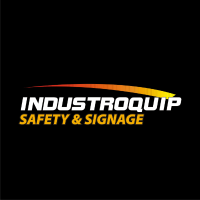 ---
Expert Advice