Australian Made, Fully Compliant Spill Kits, In Stock Now!
Spill kits are used to control, contain and clean up spills in the workplace.
Industroquip Safety & Signage have huge stocks of Australian made regulation ready spill response kits ready for immediate despatch that fully comply with the New National Spill Kit Industry Standards.
Huge stocks available for Fast Delivery Australia Wide including Sydney, Newcastle, Brisbane, Melbourne & Perth.
Oil & Fuel Spill Kits Brisbane, Oil & Fuel Spill Kits Sydney, Oil & Fuel Spill Kits Melbourne, Oil & Fuel Spill Kits Perth, Oil & Fuel Spill Kits Hunter Valley, Oil & Fuel Spill Kits Wollongong, Oil & Fuel Spill Kits Newcastle, Oil & Fuel Spill Kits Adelaide, Oil & Fuel Spill Kits Canberra, Spill Kits Australia, Spill Kits Newcastle, Spill Kits Hunter Valley, Spill Kits Sydney, Spill Kits Wollongong, Spill Kits Brisbane, Spill Kits Melbourne, Spill Kits Perth, Spill Kits Adelaide, Spill Response Kits, Liquid Spill Kits, Spill Kits for oils
---
Popular Items
Popular Brands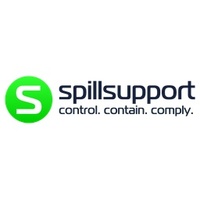 ---