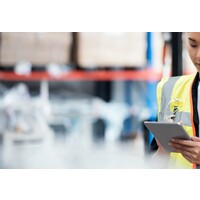 During the past two years, we have had to try and overcome travel restrictions, workplace entry restrictions and so on with the pandemic, which in turn has made it difficult at times to perform our onsite safety sign audit services throughout Australia.
This got us thinking there has to be a better way to do safety sign audits especially in times like a pandemic where safety has to keep going but is restricted by state and territory rules etc.
We are pleased to announce to solve this problem we have introduced a new Self Audit Tool that allows you to perform your own onsite safety sign audits completely free of charge.
So next time you need to conduct a safety sign audit on your site, save the time and money and do it yourself with our new safety signs self audit tool.
The new tool covers all areas of your facility and has a comprehensive checklist covering all aspects of workplace safety sign requirements, once completed it will be submitted to our team to check over it and compile a detailed report free of charge for you.
For your copy of this comprehensive safety sign audit tool, call me now on 1300554192 and I'll email you a copy as soon as possible, alternatively email sales@industroquip.com.au.