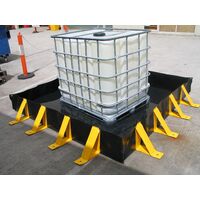 We often get asked what is the best bund for IBC's, here is our thoughts...
An IBC is an abbreviation for an intermediate bulk container we often see these containers are often used in chemical manufacturing, adblue manufacturing, bitumen plants, railway sites and oil and chemical recycling plants.
We often get asked what is the best way to bund IBC units so we thought we'd be upfront and honest and outline the pro's and con's of the 3 main types of IBC bunds in the Australian market
The first bund we'd like to talk about is the Collapsible IBC Spill Bund.
Made in Australia from highly durable PVC material the collapsible bund is great for a temporary spill containment situation and has fold down sides for easy forklift access.
The only downside is that there is no covers available in Australia as a standard product so if it was to rain the bund could fill with water and spill whatever other liquid is contained with the water into nearby drains or waterways.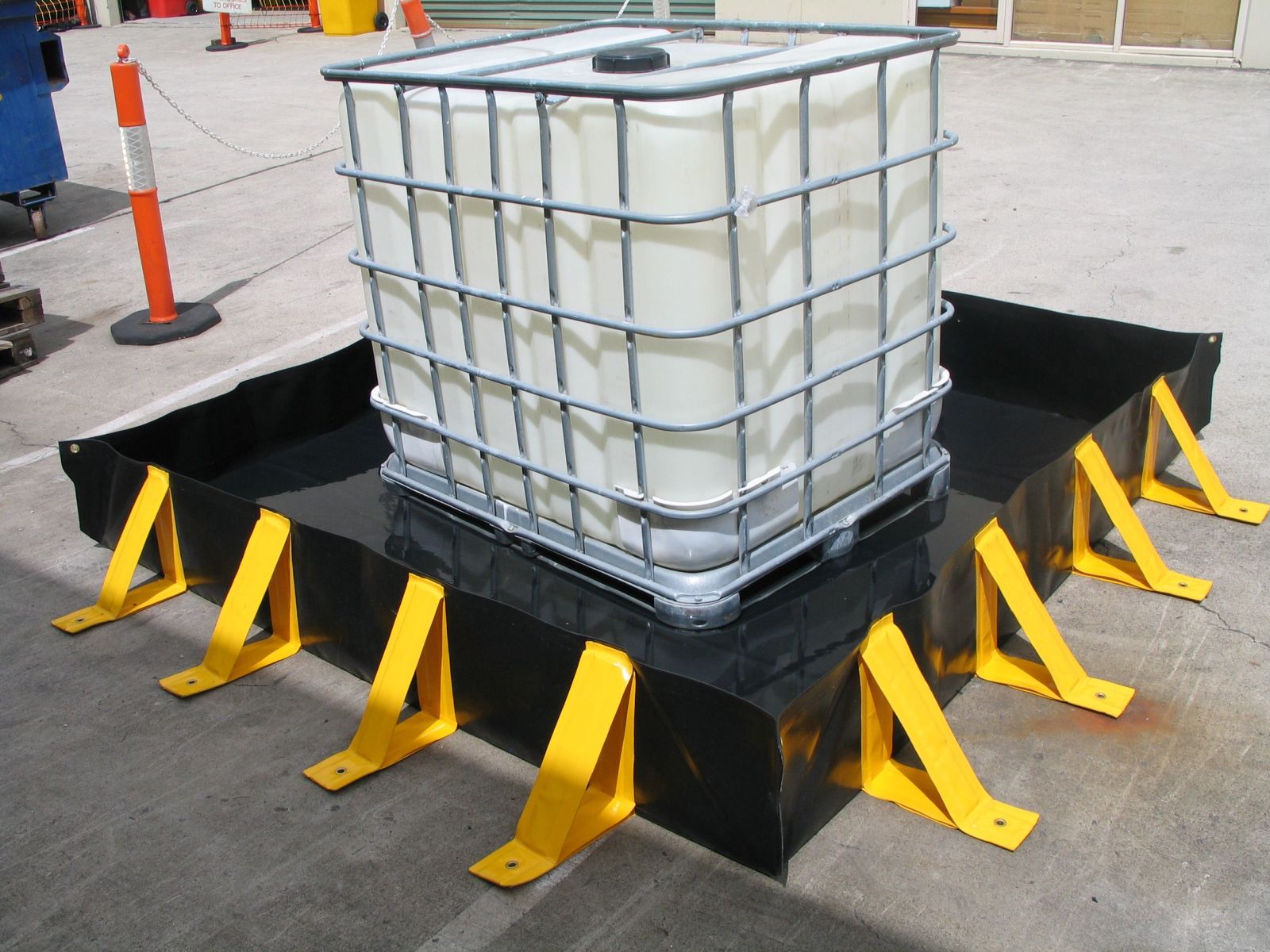 The next IBC bunding solution we'd like to discuss is another Australian made product that is extremely popular, and that is the ExoGuard IBC Bund which is available in single or double configurations.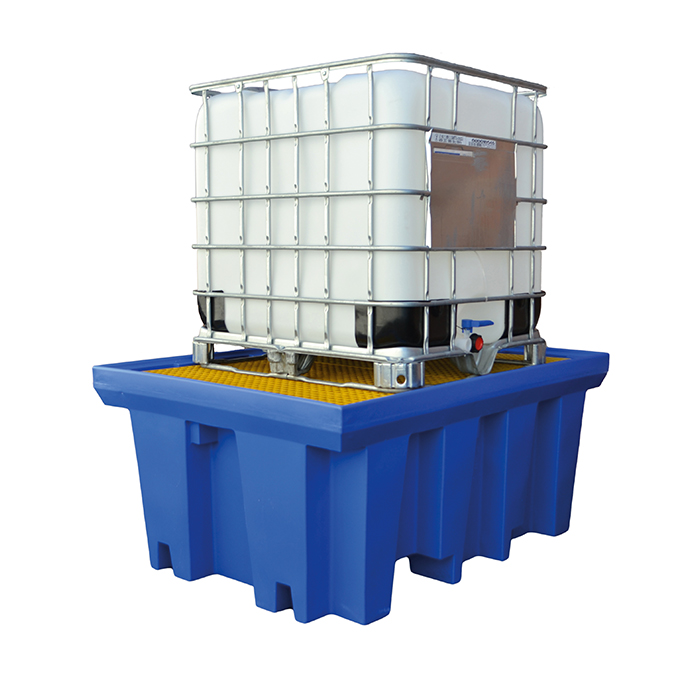 This is the single IBC Bund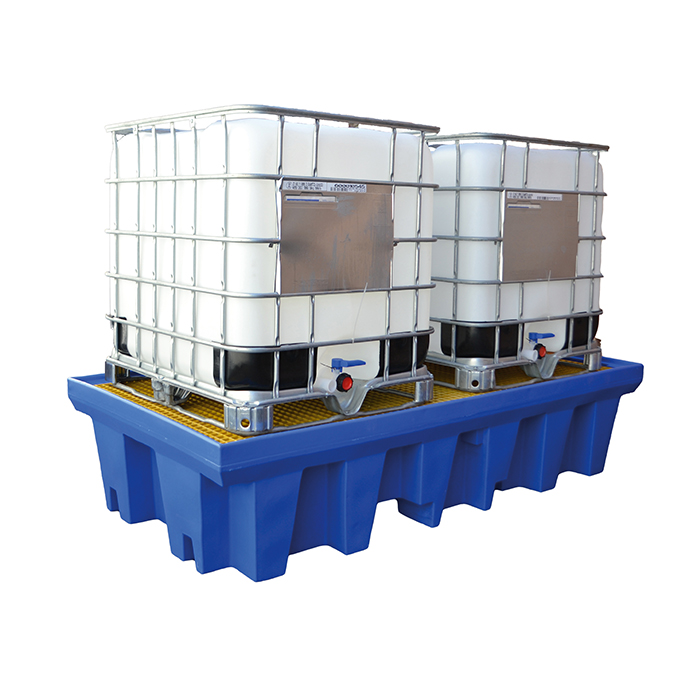 And this is the double version
The ExoGuard IBC bunding units are nestable if you remove the top mesh grid that the IBC's are stored on for ease of transport.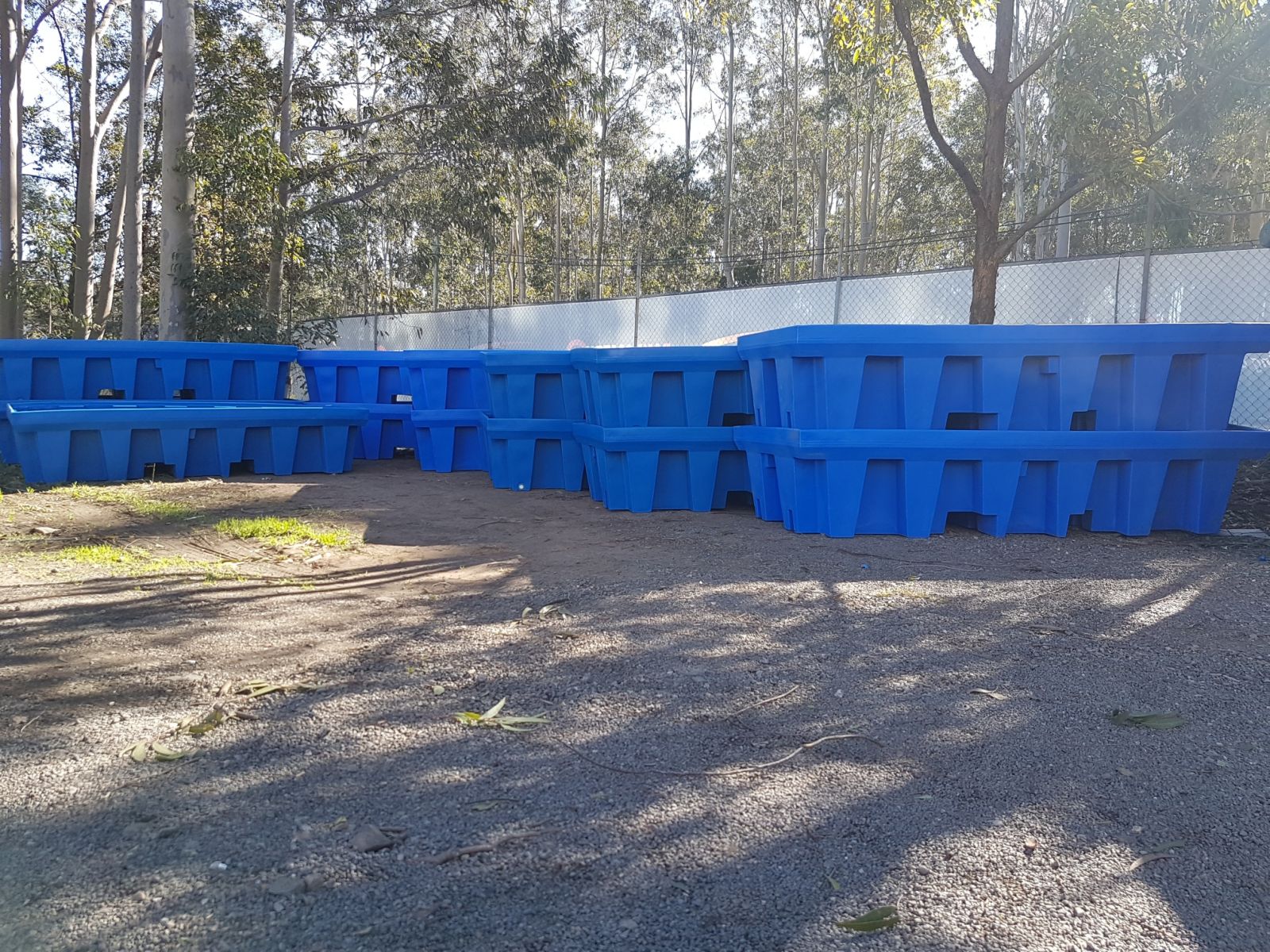 The ExoGuard IBC Bunds both single and double units can be covered with an optional weather cover to protect the bunding from being filled with rain water, however as the cover is made from PVC and metal frames some clients have told us that the roof can sag with too much water sometimes which does frustrate them at times.
The other IBC Bund we have available is the American made Roll Top IBC Bund, this is only available in a single IBC set up and can be costly to freight due to the large ammount of space it takes up especially for the weight of the unit.
It is pretty much completely waterproof and really looks great when used on site, we have many clients find this bund really good especially when used outdoors.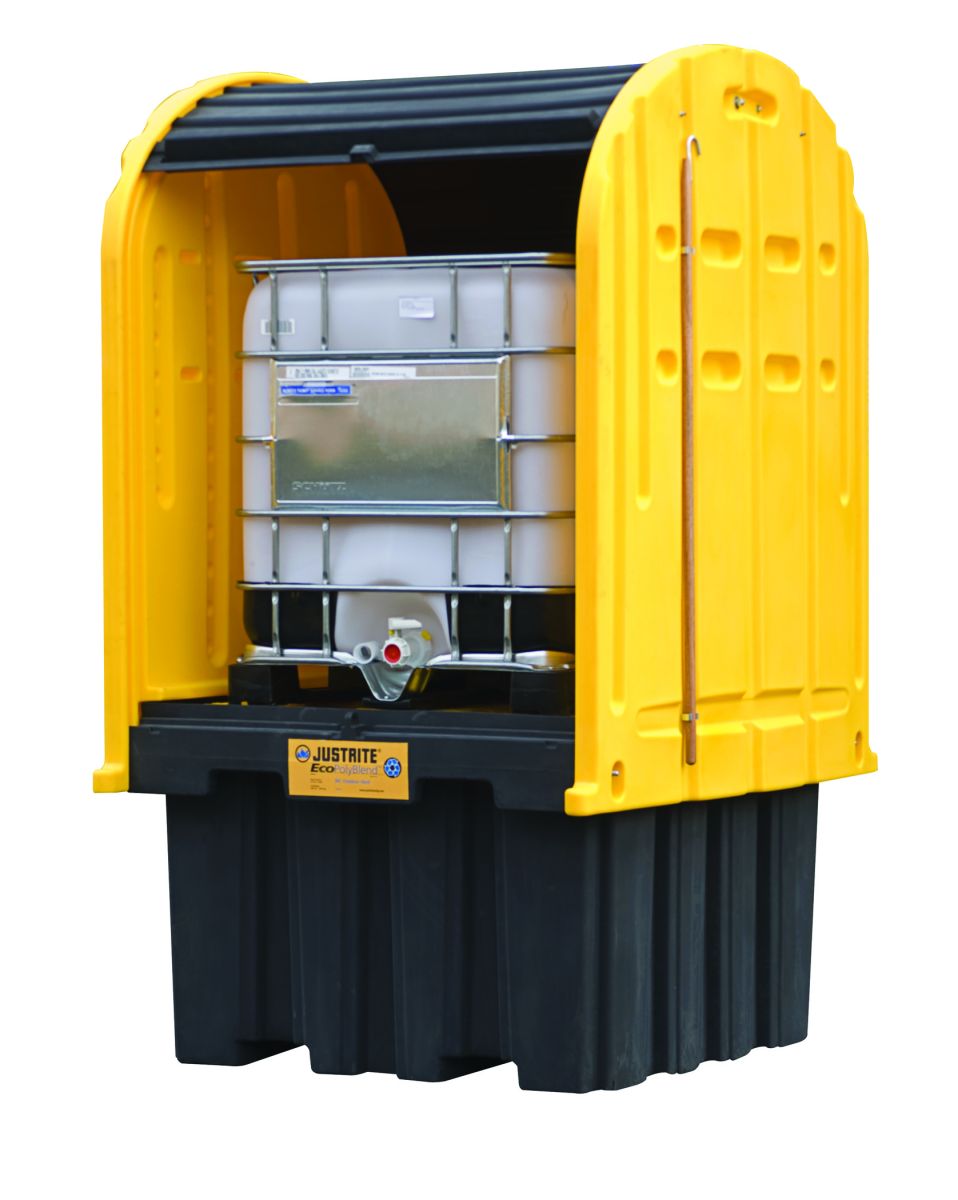 So in summary there is really no right or wrong solution for bunding IBC units however there is pros and cons for each and its best for you to consider these points prior to making your purchasing decision.
Another IBC bund on the market is the sheet metal bunds, whilst these are very sturdy they cost an absolute fortune to freight around Australia due to the large distances we have to send freight in this country, there is also know standard weather proof covers yet for the steel bunds.
If you need further clarification or information please reach out to us now on 1300 554 192.
We would love to work with you on improving your spill containment in your workplace.