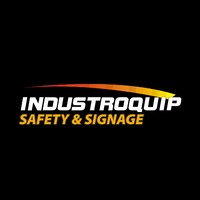 ​Industroquip Safety & Signage is committed to 'Accelerating Australian Workplaces to Zero Injuries.
​Below we've provided a list of informative websites to assist Australian Workplaces in there journey to zero injures and a safer, more productive workplace.
Workcover NSW
Workplace Health & Safety Qld
Worksafe ACT
Worksafe Vic
Safework SA
NT Worksafe
Worksafe WA
Safe Work Australia
Healthy Workers
​Great informative website on how to create a healthy workplace and healthy workers.
Guide to disability inclusion in the workplace
https://www.thanksben.com/the-definitive-guide-to-disability-inclusion-in-the-workplace
A Guide To Workplace Bullying
www.autoenrolment.co.uk/guides/workplace-bullying
Australia's Premium Safety & Signage Range
NSW Environmental Protection Authority
Asbestos Do's & Don'ts
www.asbestos.vic.gov.au/in-the-home/find-manage-remove-dispose/managing-asbestos/dos-and-donts-for-working-with-asbestos
Asbestos Information
www.asbestoswise.com.au/information-and-resources/asbestos-removal-and-safe-handling
Spill Control Information