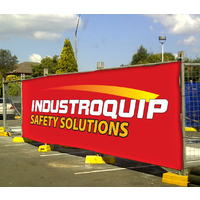 BannaMesh (business unit of Industroquip Safety & Signage) is Australia's leading manufacturer of;
Printed Banner Mesh (BannaMesh)
Printed Fence, Scaffold, Building & Hoarding Wraps
Construction Site Signage
Safety Signage
Printed Crowd Control Barriers
BannaMesh is requested by name by Australia's leading marketing, real estate, events, development, automotive and construction companies because of its impeccable quality and service.
BannaMesh is manufactured in our state of art manufacturing facility in Newcastle and delivered direct to site in Sydney, Melbourne, Brisbane, Adelaide, Perth, Hobart & Darwin.
BannaMesh can also provide installation of Banner Mesh & Signage.
Visit www.bannamesh.com.au now or email sales@bannamesh.com.au for more information.
Bannamesh, Banner Mesh, BannerMesh, Fp, Temporary Fencing Wraps, Building Wraps, Printed Shade Cloth, Buy Banner Mesh Direct, Mesh Banners Sydney Fence Wrap Fence Banner Mesh