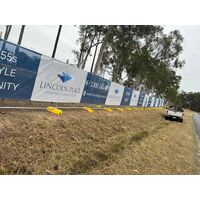 Some of the many benefits and advantages of installing Printed Banner Mesh around your Construction Site fences are:
Cost Effective Marketing
Printed Fence Wrap is by far the most cost effective marketing tools available to Australian building and construction companies.
Depending on where your site is located you can get amazing amounts of traffic with no extra charges per view/ or exposure to potential clients.
Banner Mesh provides a very vibrant eye catching marketing tool that will capture the attention of all passersby, building up brand recognition in your local area.
Improved Site Aesthetics
Printed Banner Mesh greatly improves the aesthetics of your construction site for both those travelling past your sites and also for neighbouring property owners which can be a massive win keeping these neighbours onside.
Some clients have found that installing Printed Mesh Banners with greenery, scenery, works of art and even artist impressions of the completed project really improvde the moods of neighbours resulting in less complaints especially in high end leafy suburbs.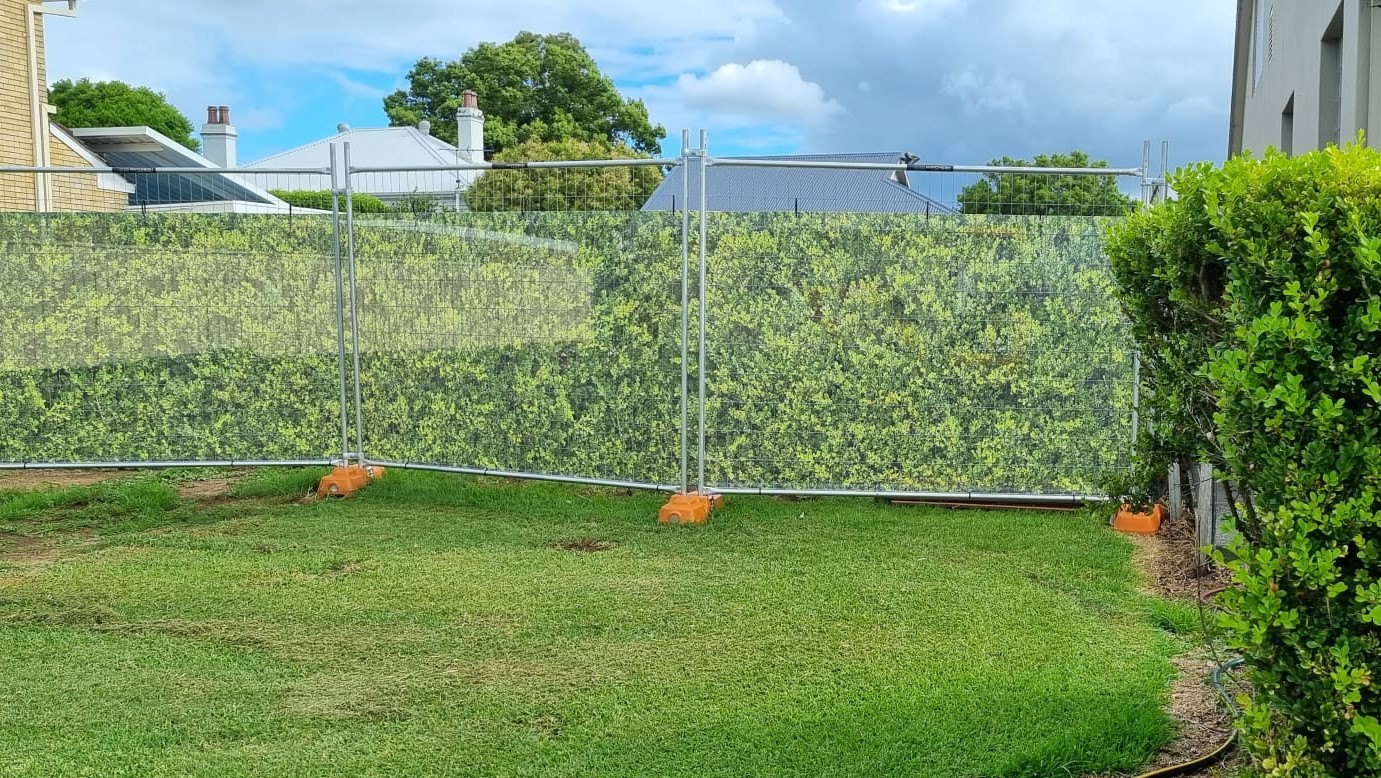 Privacy & Security
If you are in the construction industry you will be well aware of the need of privacy and security on your building sites, whilst Banner Mesh cant prevent robbers or vandals from entering your site, some of our customers in the construction industry and also in the civil construction industry have found that by using Printed Bannamesh it greatly reduces crime due to would be criminals not being able to see what valuables are on site overnight.
For a free information pack including product samples of our Printed Mesh Banner products please contact us now on 1300554192 or sales@industroquip.com.au