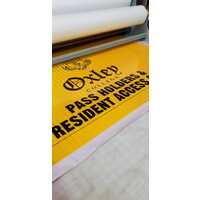 Industroquip is a leading Australian manufacturer of Safety Signs & Equipment.
Industroquip work with many schools, universities and tafe colleges across Australia to help them accelerate their facility to zero injuries!
Some of the popular safety signs we provide for schools across Australia are parking signs, student drop off and pick up zone signs, cleaning safety signs, safety signs for design and technology workshops like wood work and metal work and much more.
Industroquip can also customise all your school safety signs to your schools exact requirements and can add your school emblem or logo to each of your safety signs to reduce pilferage and improve the schools professional image.
Industroquip also provide first aid kits, safety products and much more to schools right around Australia.
For all your school safety sign needs contact the team at Industroquip now on 1300554192