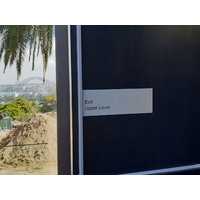 Custom Safety Signs for educational facility in Bowral NSW
Australian, Safety Sign Specialists - Industroquip were pleased to partner with Oxley College in Bowral NSW with the manufacture of Custom Safety Signs for their state of art facility.
Oxley College took its name from the famous early Australian explorer, John Oxley, and looks up to the hill named after him. His descendants gave permission for the family crest to be used as the basis of the College badge which incorporates their motto Patientia et Fortitudine—Patience and Fortitude and the College similarly adopted this as its motto.
Industroquip are an Australian Safety Sign Manufacturing Company who have been involved in Australian manufacturing since 1975, with an emphasis of unrivalled quality, fast turnaround of custom safety signs and competitive pricing the team at Industroquip have the manpower and experience to help you facilitate compliance to the ever increasing Government & WHS regulations in your educational facility, the range of products we supply and customise for educational facilities right around Australia consists of:
Printed Fence Mesh

Vinyl Banners

Safety Signs

Personalised School Logo Entrance Mats

Braille Signs
And much more....
Industroquip have worked with many public schools, private schools, universities, colleges and other educational facilities right around Australia including Maitland Christian School, OneSchool Global (Multiple Campuses), Oxley College, Kincoppal Rose Bay, Ipswich Girls just to name a few of the many.
Put the team at Industroquip to the test today for all your custom message safety signs, advertising banners and event signage, call us now on 1300 554 192 or email sales@industroquip.com.au