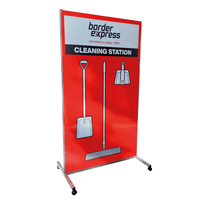 Border Express is a highly regarded logistics partner throughout Australia and is one of a few privately owned transport organisations of their size in the country.
Recently the team at Industroquip were approached by Border Express to design, manufacture and deliver customised Industrial Cleaning Station Shadow Boards for their warehouses around Australia.
Industroquip manufactured over 75 Tidybord cleaning stations in our manufacturing facility and delivered them to Border Express depots all around the country from Port Hedland to Paget and many places in between.
Over half of the shadow boards were freestanding units fitted with castors for easy maneuverability around their large freight depots and the rest were wall mounted units.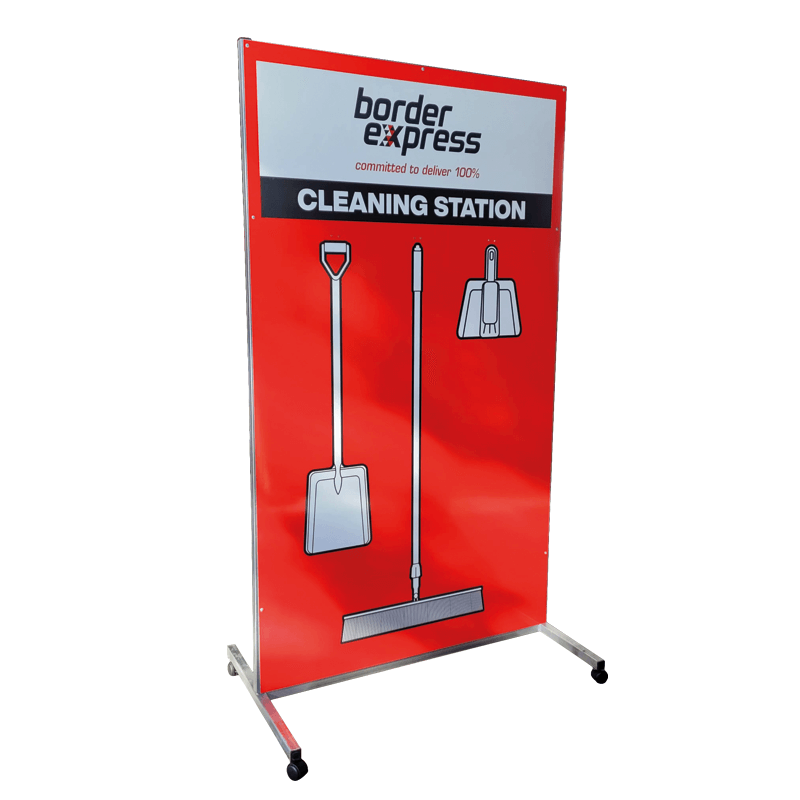 Industroquip manufacture a wide range of shadow boards for all industries and many applications and can completely customise cleaning stations and shadow boards to suit your exact or unique requirements.
For more information visit www.tidybord.com.au or contact our team on 1300 554 192.