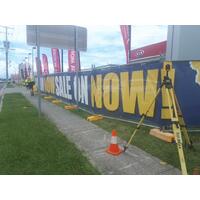 Of course there is many ways and no real right or wrong way to install printed fence banner mesh to temporary fencing around your construction site.
Some people suggest rolling the banner mesh out face down in front of the temporary fencing you are about to install the printed fence wrap too, lift it uptop first and attach it, however the reason we dont recommend this is as often the banner mesh gets mud and dirt on the front of it from being placed face down on the ground. This can of course work quite well if you have a very clean turfed area around an event but the majority of our fence banner mesh is installed around construction sites.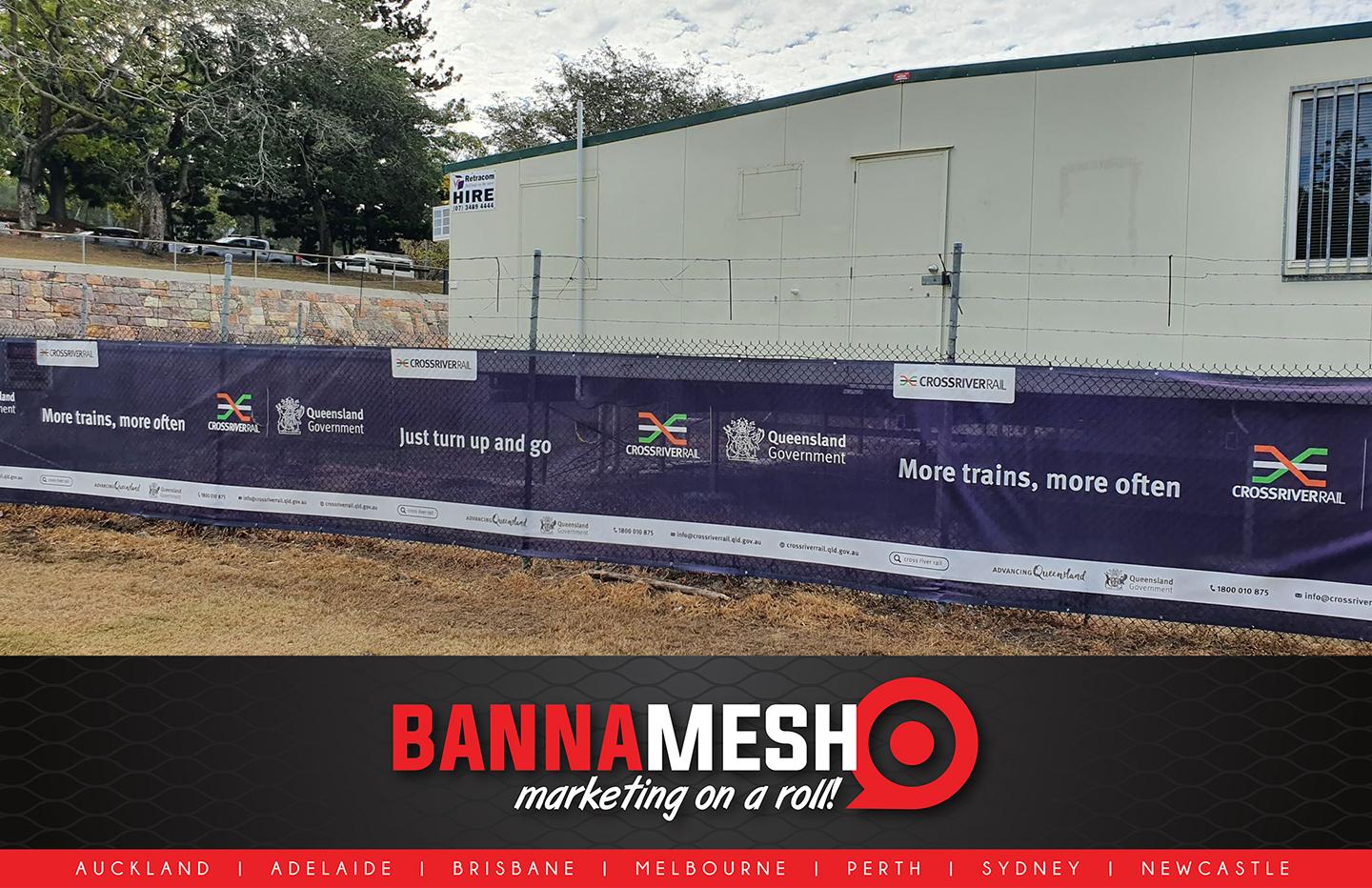 We usually recommend you start at one end of where you intend your fence banners to be installed usually the left hand side based on how the rolls come out of production.
Simple attach the end of your Bannamesh to the fence exactly where you'd like the banner mesh to start and gradually work your way along the fence.
Fixing is most commonly done using cable ties which can be included in your order at the time of ordering, just ask us to throw some ties in with your order.
We usually recommend using 300mm cable ties along the top of your printed fence banner mesh and 200mm cable ties to the bottom, the reason for this is simply because in high wind weather events this will cause your bottom cable ties to break which reduces the wind loading to your fence and the top heavier and stronger cable ties at the top should hold your fence banner mesh to the fence saving you losing your banner mesh.
We will provide a video shortly showing one of our professional installation teams performing an installation - Yes we can offer installation services in most regions and cities of Australia - ask us now for more information.