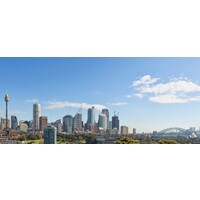 With years of experience in the Sydney building industry, here is our list of key suppliers for any Sydney builder
Here at Industroquip we are privaleged to work with some of the best luxury and standard home builders in Sydney and beyond and have picked up some great contacts from these top quality builders of who they use for what in Sydney, so here we go here is the list of contacts of quality companies that all good Sydney builders use for different products and services on their sites.
Timber Flooring
The best Timber Flooring Company in Sydney we are aware of is a company called Woodcut based in Waterloo.
WOODCUT combines quality and function to create premium engineered timber flooring that seamlessly integrates into any space. Using the finest European oak, with the highest quality control, our products are a natural fit for a range of both commercial and high-end residential environments.
Commended for our customer service, trade background, and qualified interior design experience, when visiting the WOODCUT showrooms you will receive a professional design consultation, whilst using our space as your studio.
Architectural Timber & Decking
Coach House Timbers are a leading lumber store supplying a huge range of timber species and work with design and construction professionals transforming high-grade timber into building solutions for commercial and residential projects.
Metal Roofing & Flashing
Budget Roofing over in Padstow are really good at sheet metal roofing fabrication and metal roofing and flashing supply, we highly recommend the team over at Budget Roofing for all things metal roofing.
Bricks & Tiles
Obviously when it comes to bricks and tiles often builders will have direct accounts with companies like Austral Bricks or Boral, otherwise companies like BC Sands in Taren Point are good at bricks, pavers and tiles and other associated products
Safety Signs
Sydney Builders often like to have their own branded gate signage and safety signs on their fences around their sites, the best place for this is Industroquip, Industroquip custom make safety signs for many Sydney builders and provide quality, compliant products very fast.
Electrical & Lighting
When it comes to Electrical & Lighting we are finding more and more contractors in Sydney are using Voltex Electrical, Voltex is a progressive supplier of all things electrical and prevents you from needing to run to the store to pick up gear, instead you just download their app, order and its delivered really fast and on top of this they are very competitively priced.
Asbestos Removal Products
Often builders especially when renovating existing buildings are confronted with small ammounts of asbestos, they use the Industroquip range of asbestos removal products for these small jobs as they have a huge range of compliant products including asbestos bags, hazibags, respirators and more ready for fast shipping throughout Sydney.
Precast Concrete Products
For all things precast drainage we recommend Reece Civil or Civilcast over at Erskine Park, Civilcast have a large range of precast drainage and civil products in stock and offer fast delivery throughout Sydney and beyond.
Geo Fabrics
We find customers are using BC Sands and other landscape supply companies for geo fabrics and other similar products, there is also another company over in Minto called Confast which have a good range of these products
Scaffolding & Ladders
If you are looking for a good reliable and high quality supplier of ladders and scaffolding systems in Sydney we recommend the team at Safesmart in Ermington.
SafeSmart Access is an Australian-based manufacturer and importer of specialist access equipment who service companies right around the world but as they are Sydney based they are the obvious choice for all your height access gear in Sydney
Concreting Tools & Supplies
When it comes to concreting tools by far the most popular brand of concreting tool in the Sydney market is Ox Tools, obviously they dont sell direct as they are multi national wholesaler of tools but their range is available at all good tool shops including the likes of Sydney Tools, the best concreting tool and equipment supplier we've come across in Sydney so far is a company in Campbelltown called Allcraft Trade Solutions,
Fasteners
There is a company based in Sydney called Allfasteners who have a large range of construction fasteners in stock in Sydney and delivery is very fast right across Sydney. We have noticed many builders in Sydney are using these guys for all their fastener needs.
Interior Mouldings
There is a company that really stands out head and shoulders above the rest when it comes to interior mouldings and that is Intrim, Intrim is a leading Australian manufacturer of timber mouldings for interiors based in Picton near Sydney and offering fast delivery to Sydney building companies and interior fit out companies.
Printed Builders Banners
Builders everywhere in Sydney are raving about Bannamesh, Bannamesh is a company located in Newcastle but providing really fast turnaround, cost effective and high quality banners and fence banner mesh for builders.
Bannamesh is superior to all other builders banner products as they use stainless steel eyelets rather than plastic and their mesh has a special weave named RS10 which prevents the banner mesh getting ripped and tearing.
Toilet Hire & Temporary Fence Hire
Obviously when it comes to hire all Sydney builders already know Kennards & Coates who are very good in their game, there is also others like Camden Hire and Orange Hire that punch above their weight in the hire industry, we dont really have a preferance to mention here as all Sydney builders seem to use quite mixture when it comes to hire companies.
Landscaping Supplies
Whether you are after pavers, sand, gravel, sleepers or mulch Turtle Landscaping Supplies are a great company who have whatever you need for those landscaping projects around your new building projects to give them the finishing touches.
Landscaping Design
Only in the real high end of the market but we have noticed the renowned Dean Herald and his company Rolling Stone Landscapes are really becoming a big hit in the Sydney high end residential landscape design market.
Sand & Aggregates

We've probably already covered the sand and aggregates market off earlier but we recommend BC Sands for all the South Sydney suburbs and Turtle in the North & West.

Weathertex & James Hardie Products
Blacktown Building Supplies are a very reliable supplier of these products in Sydney, however if you visit Weathertex or James Hardies websites they have a full list of their distributors.
Surface Protection Products
If you want to protect your work from accidental damage then you need temporary surface protection products, we recommend Protecta Group in Silverwater for this.
Plumbing Supplies
When it comes to plumbing supplies everyone knows Reece and others in this industry quite well, however if you are after pipe hanging systems, fire collars and gear like that we recommend a company over in Chipping Norton called PowaGroup, they are a family owned and operated company that offer fast service with 2 delivery runs daily across Sydney
We trust this helps you source from reliable, quality and competitive suppliers that all the Sydney builders like and trust, if you have any further suggestions that we arent yet aware of please reach out as we are always looking for great building related product suppliers in the Sydney market to recommend to our valued clients.