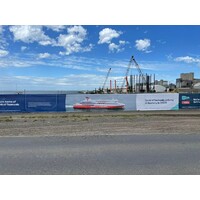 Project Spotlight! Bannamesh for Geelong Ports new Spirit of Tasmania terminal
Industroquip are proud to have worked with Geelong Ports in the printing and installation of our Premium Bannamesh product for the new Spirit of Tasmania Passenger & Freight Terminal in Geelong Victoria.
In 2020, Spirit of Tasmania, announced it would move its Victorian port operations from Station Pier, Port Melbourne, to Corio Quay, Geelong. The company has signed a new 30-year lease with GeelongPort to relocate to Corio Quay in 2022 when the Station Pier lease expires.

The move will provide benefits not only for Tasmania but also for Victoria and will create up to 75 new jobs during construction.
It will also result in increased tourism and business growth opportunities for the hospitality, agribusiness, and logistics industries across Geelong, regional Victoria and metropolitan Melbourne.
GeelongPort will be developing a dedicated 12-hectare terminal and freight facility for Spirit of Tasmania's future operational requirements.
The brand new 12-hectare purpose-designed terminal will feature:
Comfortable, accessible and connected passenger lounge areas;

Children's play area, cafe, and a pet exercise area;

Space for seamless and efficient boarding and security processes for passengers;

Dedicated passenger drop-off and long-term parking;

Dedicated berth for the Spirit of Tasmania vessels;

Office facilities and crew accommodation;

Crew and staff car parking; and

Flexible storage and expanded facilities for freight clients.
We'd like to thank the Geelong Ports team and the team at Spirit of Tasmania for entrusting us with the Bannamesh on this great new project.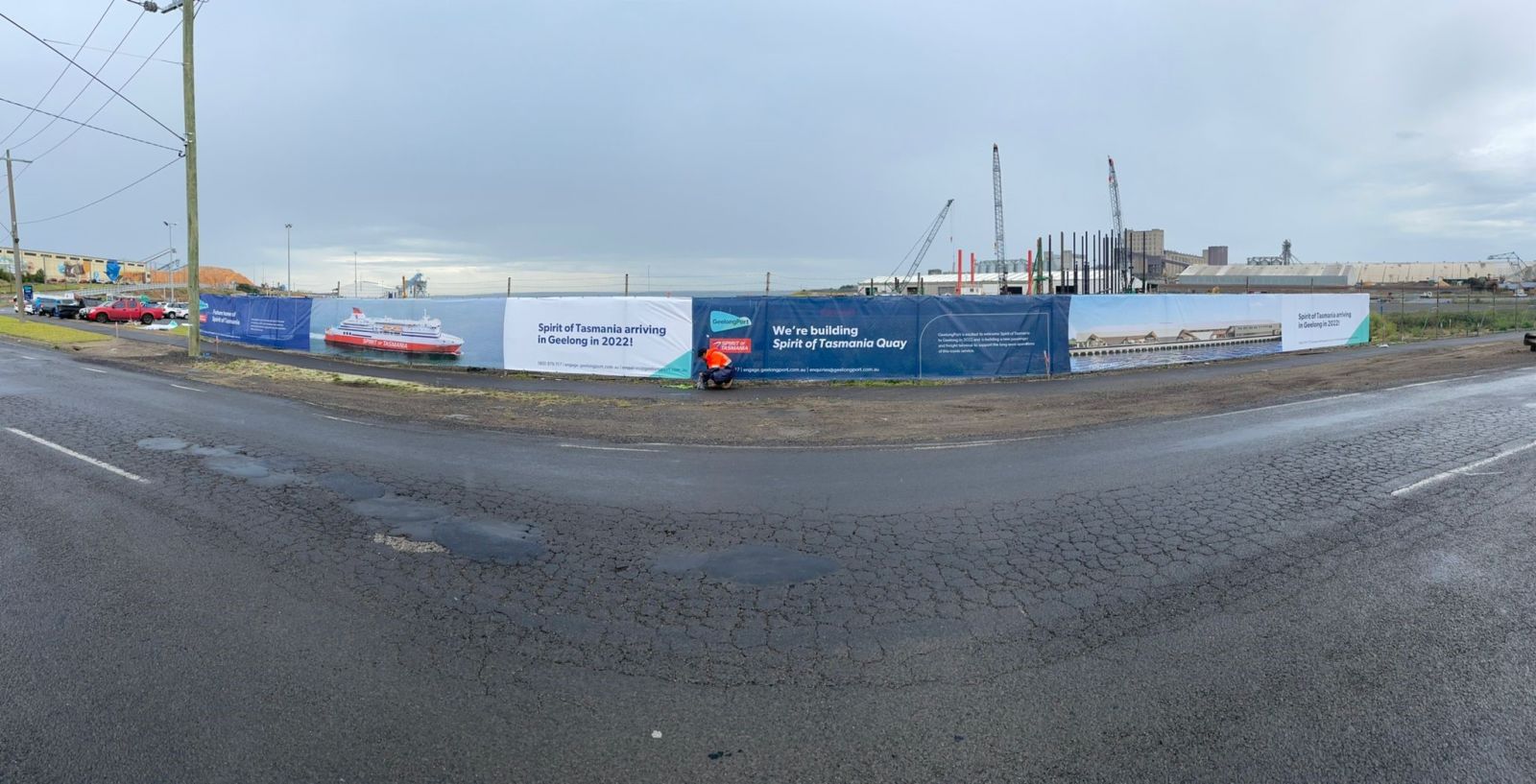 For all your Bannamesh Printed Fence Banner Mesh needs contact the team at Industroquip, we are the leading Australian manufacturer of Fence Wrap Banner Mesh, Construction Site Signage in Australia.
Call Regan Clayton on 1300 554 192 to talk all things Bannamesh and Site Branding.
Banner Mesh Melbourne, Manufactured & Installed by Bannamesh
Banner Mesh Geelong, Manufactured & Installed by Bannamesh