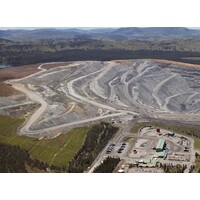 Industroquip is a Hunter Valley family owned and operated manufacturer of Custom Safety Signs
It really amazes me after 17 years how many customers in the Hunter Valley I've failed to communicate properly to and let them know we manke Custom Safety Signs right here in the Hunter Valley.
So I visited another client this afternoon and they were absolutely amazed that we can offer this service to them and I felt the urge to put this post out there in case there were others that wr'd failed to communicate properly with.
Industroquip has just installed our 8th large format printer in our Rutherford manufacturing facility right in the heart of the Hunter Valley. This allows us to provide super ast turnaround to our customers based in Newcastle and the Hunter Valley and as far afield as Papua New Guinea, New Zealand even Antartica.
We offer Australia's largest safety sign range, amazing customer service, fast turnaround times, quality products at low prices! And if you happen to find a lower price for the same or equivalent products we will beat that price by 5%.
Industroquip manufacture and supply thousands of temporary and permanent Australian Safety Signs every day for workplaces, businesses and work sites. Some of the best sellers include Stop Signs, Construction Site Signs, Safety Signs, Danger Signs, Warning Signs and other associated products like sign posts, brackets etc.
Australian signs covering all mandatory safety messages, warning and danger signs, prohibition signs like no smoking signs and more are available off the shelf, in stock for fast delivery Australia Wide.
Signs such as car park exit signs, speed signs and first aid signs and more are all available to buy online.
If you can't find the safety sign you're looking for, Industroquip's unique 'Create Your Sign' service is the answer. Simply download the form and fill in your requirements and we can create any kind of safety sign for you!
At Industroquip we can create signs in any colour, shape, size you need. Industroquip have grand format printers in house that can print road guide signs, printed banner mesh and building signs any size!
Whether you are needing to restrict access to a particular area, providing directions to visitors or alerting employees of potential hazards, safety signs play a very important role in facility management.
So if you need Custom Safety Signs in the Hunter Valley contact the team at Industroquip with your requirements, whether you are after Mining Signs, Car Park Signs or Safety Signs for your workplace.