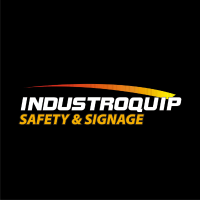 Looking for a reliable, fast and quality manufacturer of custom construction signage in Brisbane?
Industroquip Safety & Signage are Brisbane's leading manufacturer of Construction Signage, Safety Signs, Bannamesh and Custom Signage.
Industroquip Safety & Signage manufacture all signs in stock and have huge stocks ready for delivery direct to site.
Industroquip work with some of Australia's leading construction companies and home builders to ensure safety on site and also consistent branding across all sites Australia wide.
Contact us today on 1300 554 192 to discuss your construction signage requirements.