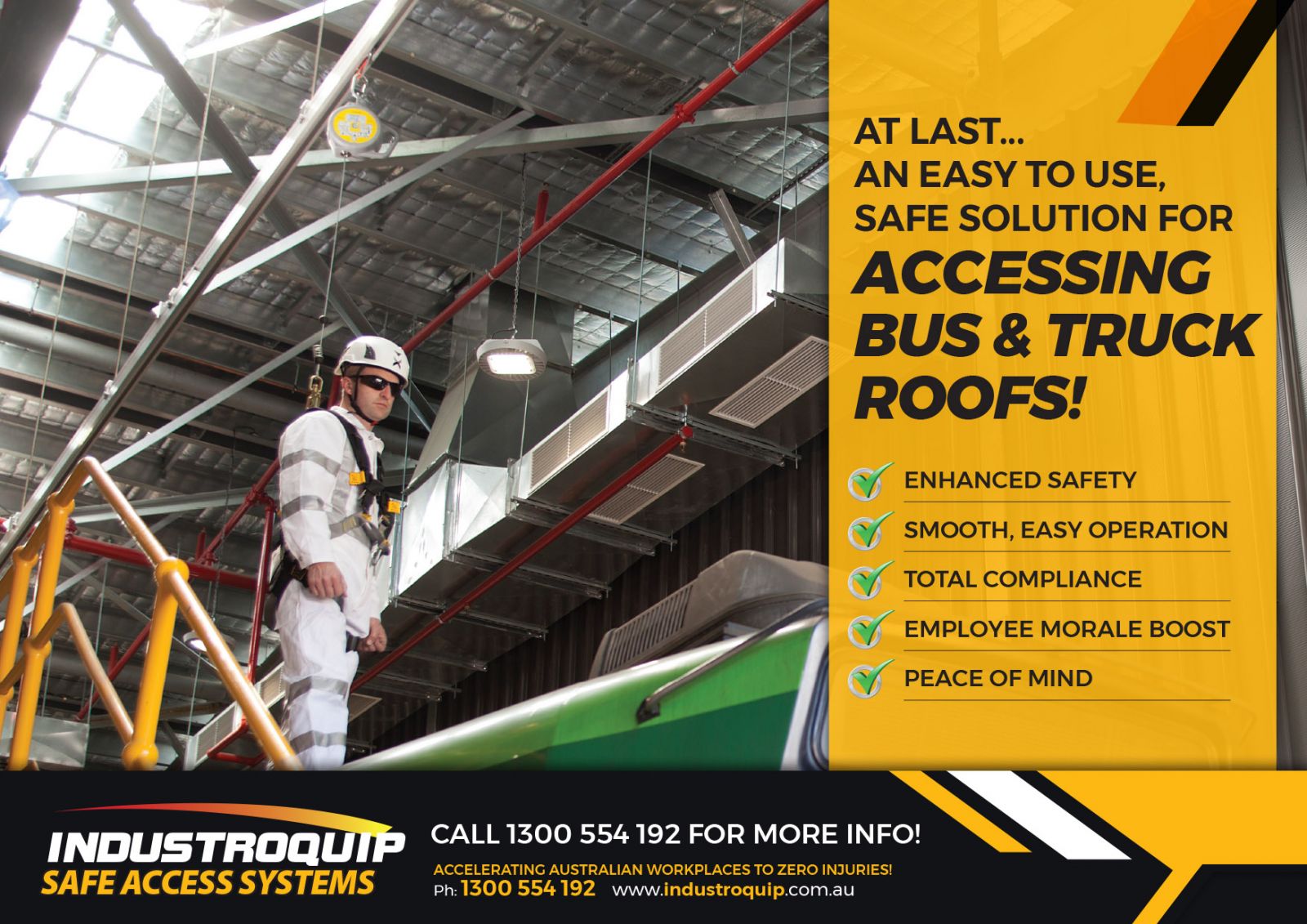 A common question our Safe Access Specialists get asked is how do we access the roof of a bus safely?
There is two solutions that we offer and recommend and they are:
1. Height Adjustable Stair Access System - Our stair systems comes with adjustable handrails over the bus roof to create a safe work area as well as safe access.
2. Overhead Rail Systems - The Overhead Rail System is by far the most cost effective and popular option with 5 installs in bus depots in the past month alone in Australia. The overhead rail bus roof safe system allows complete safety whilst accessing and working on the roof of a bus or unloading trucks and allows complete freedom and is so easy and simple to operate.
For a quotation on Safe Access Systems in your Bus Workshop contact our Safe Access System Specialist - Gary Clayton on 0448 005 761 or gary@industroquip.com.au
Industroquip Safe Access Systems have installation teams in Sydney, Newcastle, Brisbane & Melbourne and can travel to all parts of Australia.