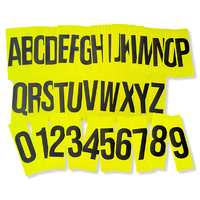 We've been asked for quite a while to add individual numbers and letters to our range so customers can buy the letters and numbers they require to make their own UHF Call Signs.
So here we go! We've finally launched our new range of seperate numbers and letters to help you out, while those that have asked know the many advantages but others may be asking what are the benefits of buying letters and numbers and making my own UHF Call Number Plates?
Well to answer this question, picture for a moment, finally securing some large job you've been wanting to secure and getting your equipment transported out to site, it arrived onsite and you're all geared up ready to get the job done to be told "Look you can't work on this site as you dont have UHF Call Signs fitted to your machinery" so you scramble around online trying to find someone who can make your UHF Call Signs for you, the fastest turnaround is 24 hours which is a pain but you understand customised products take time and then you realise you will have to wait a few days for freight, this downtime is seriously going to cost you a fortune, think of lost chargable hours, you're still paying wages and machinery finance or leasing but you cannot work.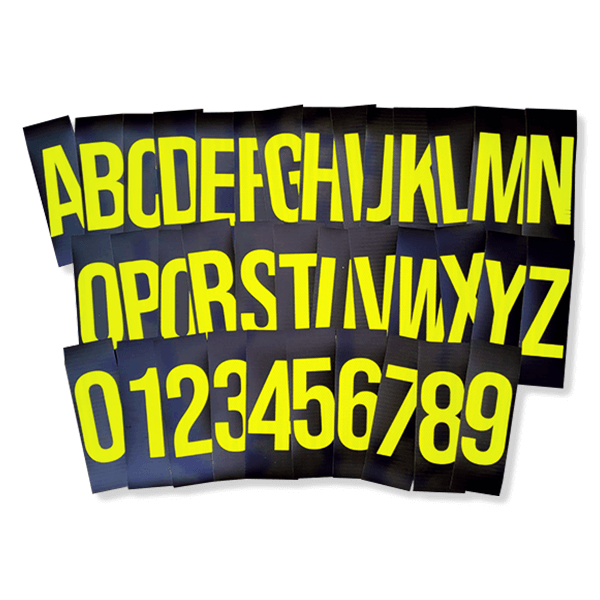 So to save waiting for freight and production turnaround times simply order your own stock kits with numbers and letters that you can store in your glove box or tool box until the need arises and as quick as a flash stick them on and you're off and away, giving you more machinery uptime and dollars in your back pocket!
Our standard kits come in 200mm high lettering however some may want their kits in customised sizing, feel free to let us know your exact requirements when ordering kits and we'll get it sorted for you.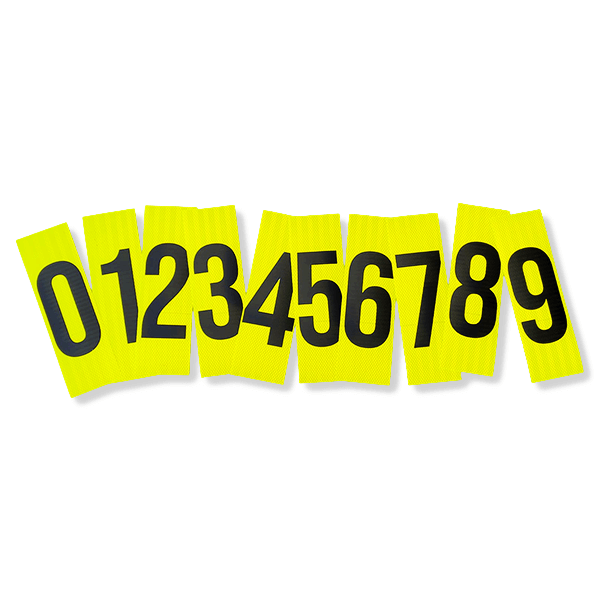 Industroquip are Australia's largest manufacturer of UHF Call Signs & ID Plates for mining sites, large civil projects and railway sites right across Australia, we manufacture them in Magnetic, Self Adhesive Reflective, Metal Plates and to any size or specification you require.
Some of the projects we've made UHF Call Signs for include Westconnex, Northconnex, Western Sydney Airport Project, Hexham Rail Project, Hunter8 Alliance, Hunter Expressway, Pacific Hwy Upgrades, Bulla Spoil Processing Project and many other sites including coal mines in the Hunter Valley, Gold mines in Western Australia and Quarries in country Victoria.
Put the team at Industroquip to the test for all your positive on site communication requirements including call signs, UHF Radios and more.
We also stock Machinery Safety Stickers, Magnetic Reflective Striping, Reflective Tapes and much more.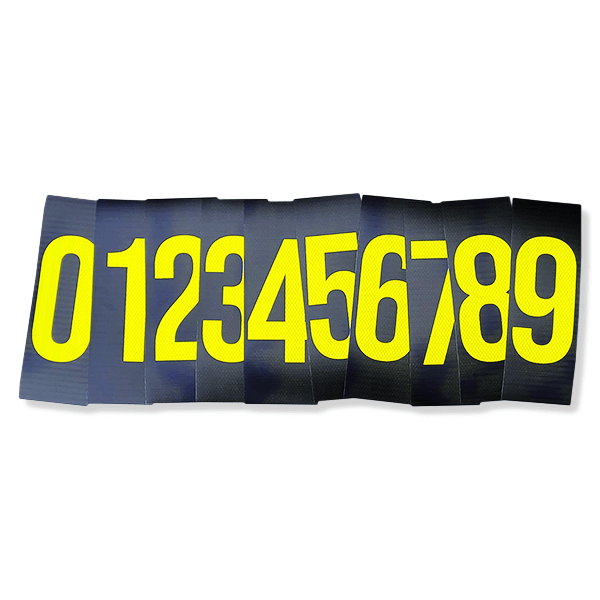 UHF Call Signs Sydney
UHF Call Signs Newcastle
UHF Call Signs Hunter Valley
UHF Call Signs Mackay
UHF Call Signs Melbourne
UHF Call Signs Adelaide
UHF Call Signs Perth
UHF Call Signs Port Hedland
UHF Call Signs Brisbane
UHF Call Signs Darwin
UHF Call Signs Tasmania