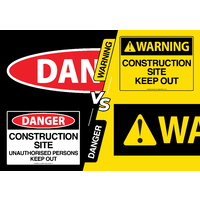 In this article we go over the difference between Danger & Warning Signs
When choosing the correct safety signs for their workplace, customers often ask "What is the difference between Warning and Danger and when should you use them?"
In this article we go over very simply and quickly the main differences between these two different safety sign titles as outlined in the Australian Standard AS1319 and when to use them.
When do I use the DANGER titled safety signs?
If the situation is likely to be life-threatening if the message is ignored, the DANGER symbol is to be used.
When should I use a WARNING sign?
If the situation is likely to be hazardous but not likely to be life-threatening if the message is ignored, a Warning sign is to be used.
What is a Safety Sign?
A safety sign is one which gives a specific message to those who may be exposed to hazards in the workplace, they may be to prevent accidents, signify health hazards, indicate the location of emergency and safety equipment or to give guidance and instruction in an emergency situation.
The primary importance of displaying safety signs is to prevent injury and ensure visitors and staff alike are well aware of possible hazards and dangers in specific situations or environments.
Safety Signs also provide the necessary direction in times of crisis which helps protect employees and property owners from legal difficulties if an accident was to occur.
Many dangers can often go unnoticed in your workplace or facility particularly with visitors and members of the public that may visit your site.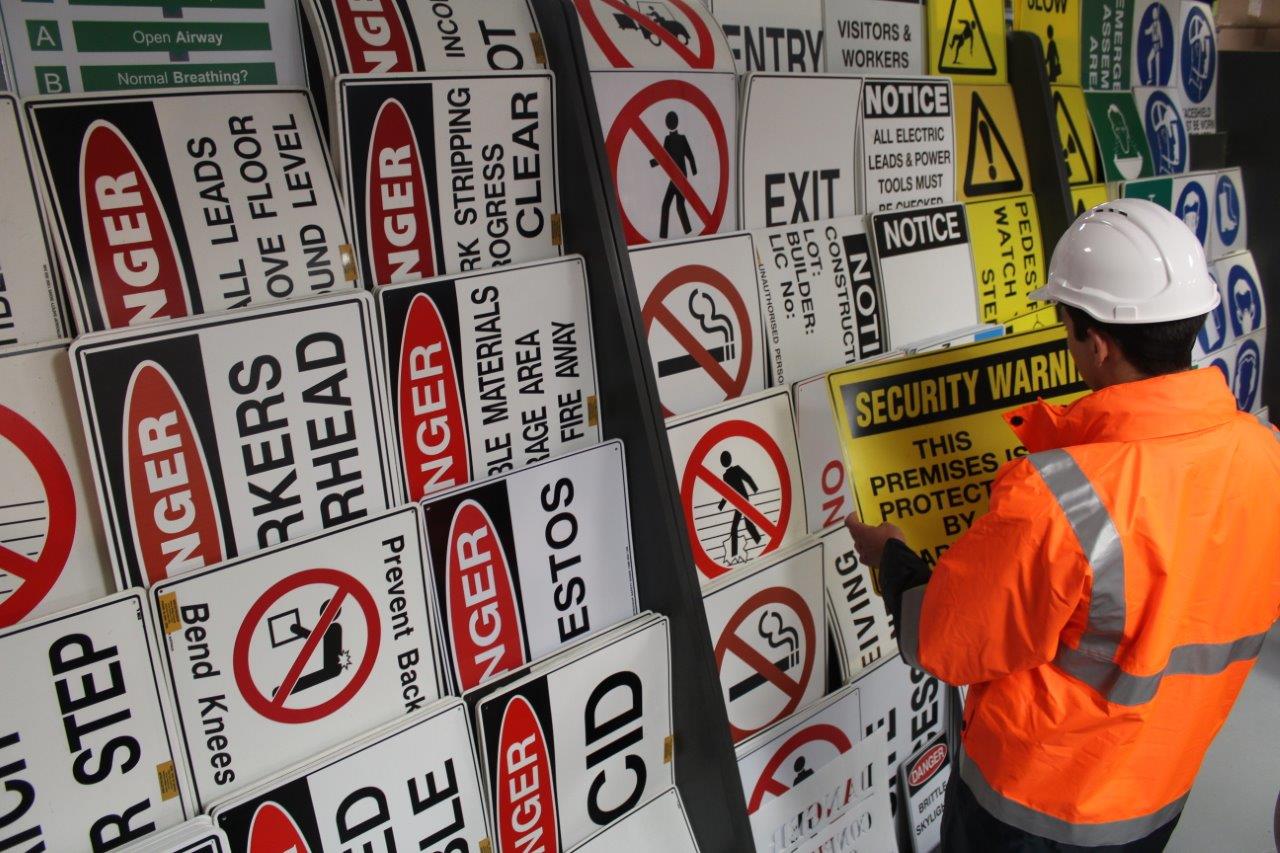 What is AS1319?
AS 1319:1994 is an Australian standard that outlines the need to devise and implement safety signs in a work environment to ensure safe workplace behaviour and practices and hazards prevention.