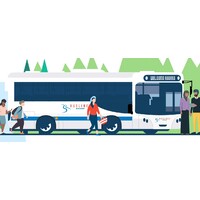 Buslines Group have worked with Industroquip on a new height safety solution in 13 locations across NSW
Founded right back in 1926 the Buslines Group is a leading public transport bus company with over 500 staff and 13 locations right across New South Wales.
The Buslines Group workshop staff in all locations were looking for a solution for working safely at heights while doing maintenance on their fleet of 350 buses.
Buslines approached the height access and safety division of Industroquip for guidance on different systems that could be utilised to keep their workshop staff safe while working at heights and Gary Clayton our Category Specialist in Height Safety came up with an affordable, quality and compliant height safety solution for them using our Raptor Rigid Overhead Rail System, Safety Harnesses and Interia Reels backed with onsite staff inductions on the safe use of the system.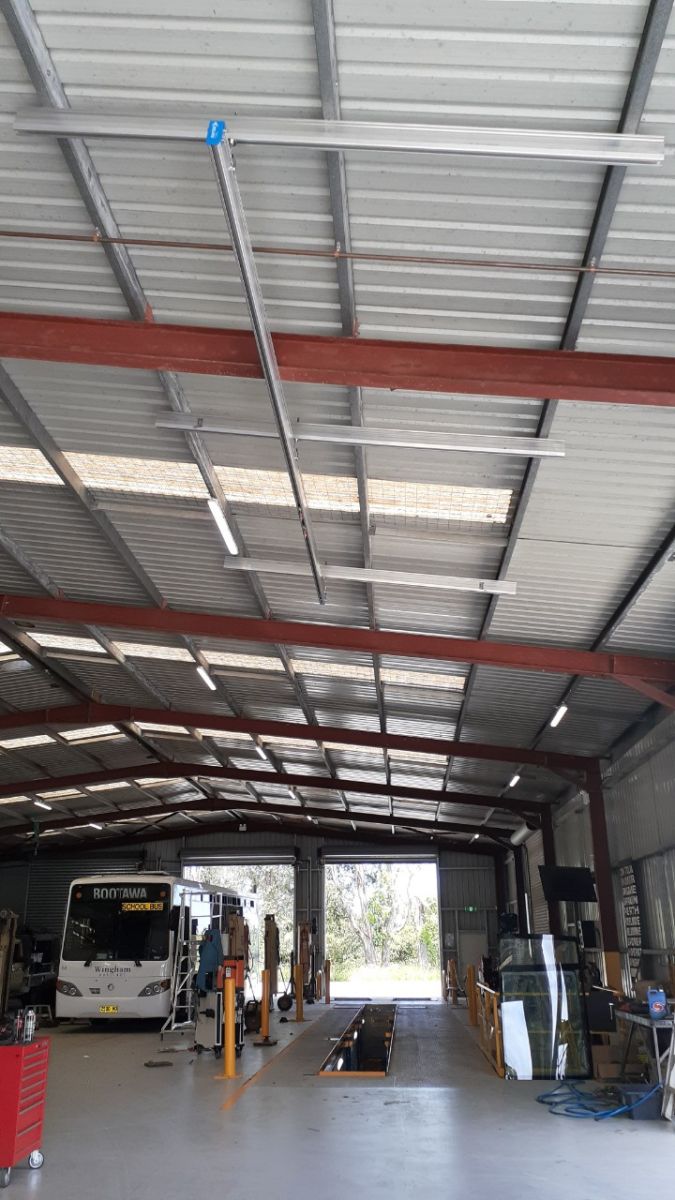 Over the past 12 months, Industroquip has worked very closely with The Buslines Group in upgrading their workshops with the new height access and safety systems and now have completed projects at all locations across New South Wales.
The new height safety system has improved productivity, decreased risk and improved staff morale and is being used as a model to show other public transport operators how to 'Accelerate their workshops to zero injuries'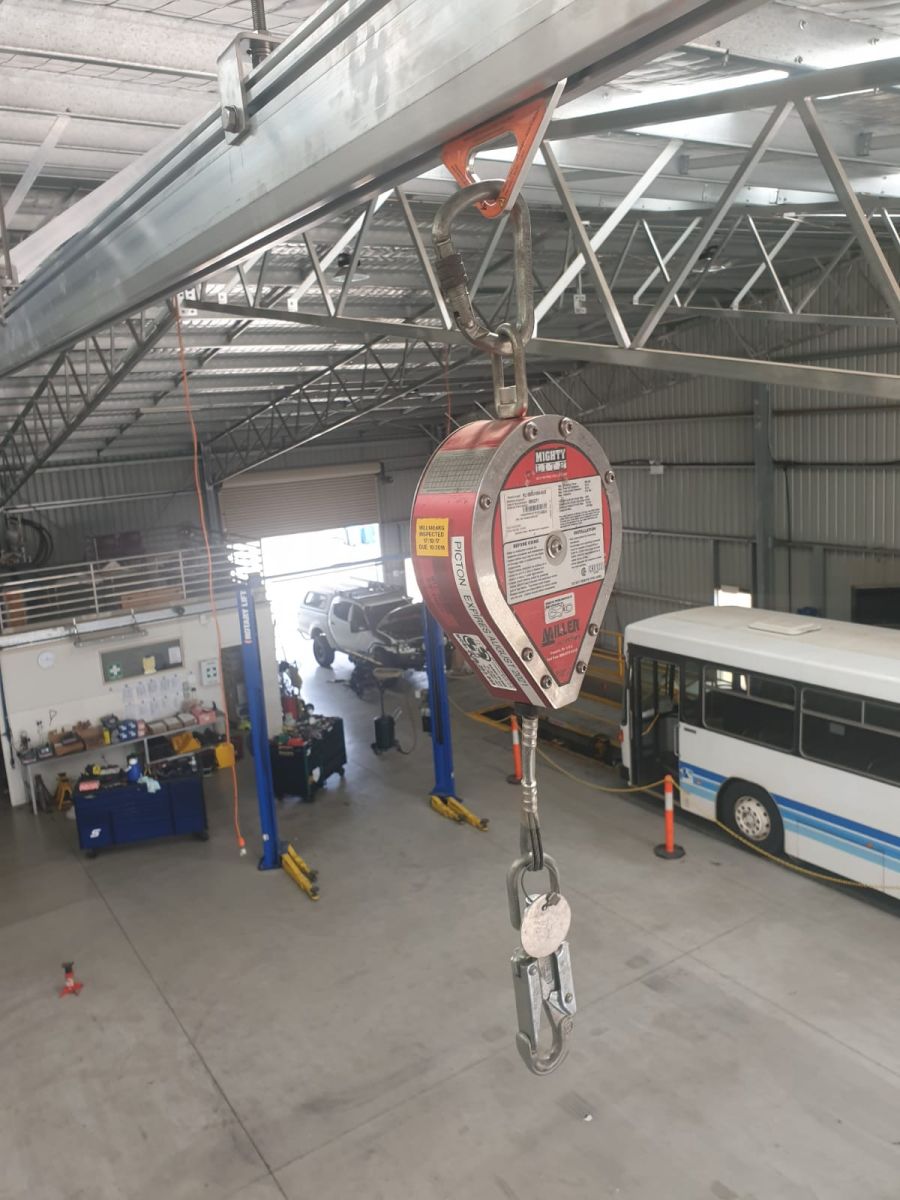 Industroquip are specialists in all things safety who have a specialist team dedicated to designing, installing and certifying of Roof Safety Systems and Height Access & Safety Systems right across Australia.
Industroquip also has a distributor of our Height Safety Products based in Papua New Guinea.
For all your Safe Access and Height Safety needs call 1300 554 192 now to discuss a solution to your current problems.