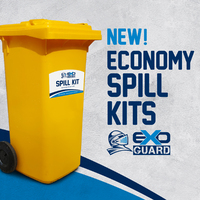 We often get asked "How do I refill a Spill Kit?"
Well its not rocket science exactly, most spill kits come with a contents list, simply check what is in your kit as opposed to what is on the contents list and simply send an email through to Industroquip with the missing contents and we will ship it to you within 24 hours.
If you'd prefer we can send a representative from our organisation across to your workplace and inspect your spill kits for you to make sure they are all up to spec.
Otherwise we do now offer complete refill kits, where we ship you the entire spill kit contents for a complete replacement of all items in your spill response kits.
Contact the team at Industroquip on 1300 554 192 or sales@industroquip.com.au to discuss further.
Global