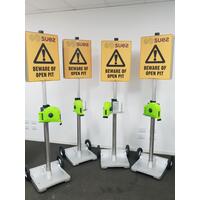 Truck pits are a real hazard in workshops right around the world, here are our best 3 solutions.
Mechanical Service Pits are a massive hazard in truck and bus workshops, mechanical workshops, council depot workshops and waste depot workshops right across the world.
So what is the hazard?
The hazard is you have a deep hole right in the middle of your workshop floor, this is right where your service men walk and work all day long.
So what solutions are available?
Unfortuantely there isn't many off the shelf solutions to solve this problem and those that are available are either not very effective and easy to use or they cost a lot of money to implement.
Cheap Temporary Fix
Most common solution is T-Top Bollards, Plastic Chain and Danger Open Pit signs, this is a solution however a rather messy solution, often we see these products disgarded in the corner of the workshop not used and just providing yet another trip hazard in your mechanical workshop. Whilst these are products that we readily sell in our stores and online, we only really would recommend this as a temporary fix.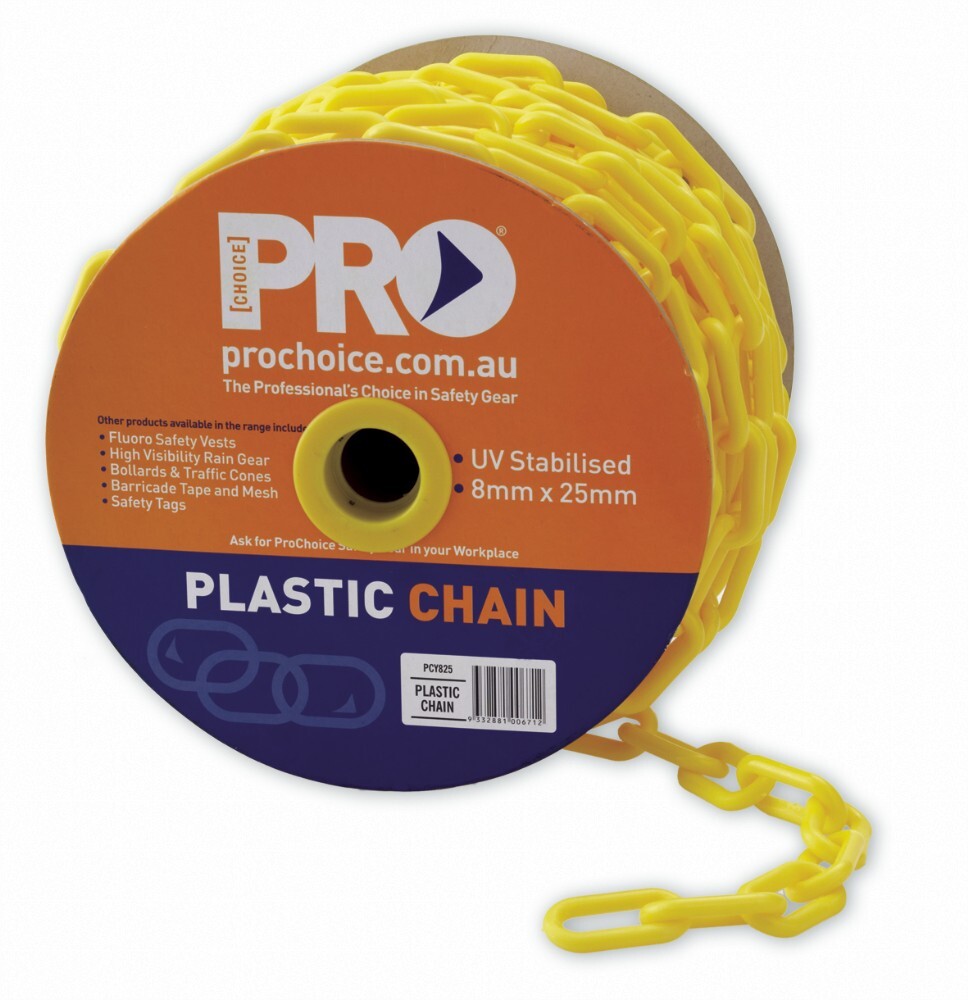 Our recent solution for Suez Environmental in Sydney
Recently the EHS team at Suez approached Industroquip wanting a solution for a safety barrier around 8 open truck pits in one of their Sydney workshops. After inspecting the site and looking at different possibilities, it was decided that the best solution within their budget and delivered within a two week deadline was a customised retractable barrier system.
The Industroquip customised retractable barrier belt systems had 25 metre retractable safety belts, and were fitted with a 40kg Heavy Duty Base to ensure it wont blow over or fall over with the weight of the extended belts.
Industroquip also manufactured customised warning signs on top of 2 metre high poles to warn staff and visitors to the facility that there is an Open Pit just in case the belt barriers werent deployed.
The wheeled unit with a carry handle makes it easy to move the safety barrier around the workshop when the mechanics need to bring a truck into the pits for a service or general maintenance.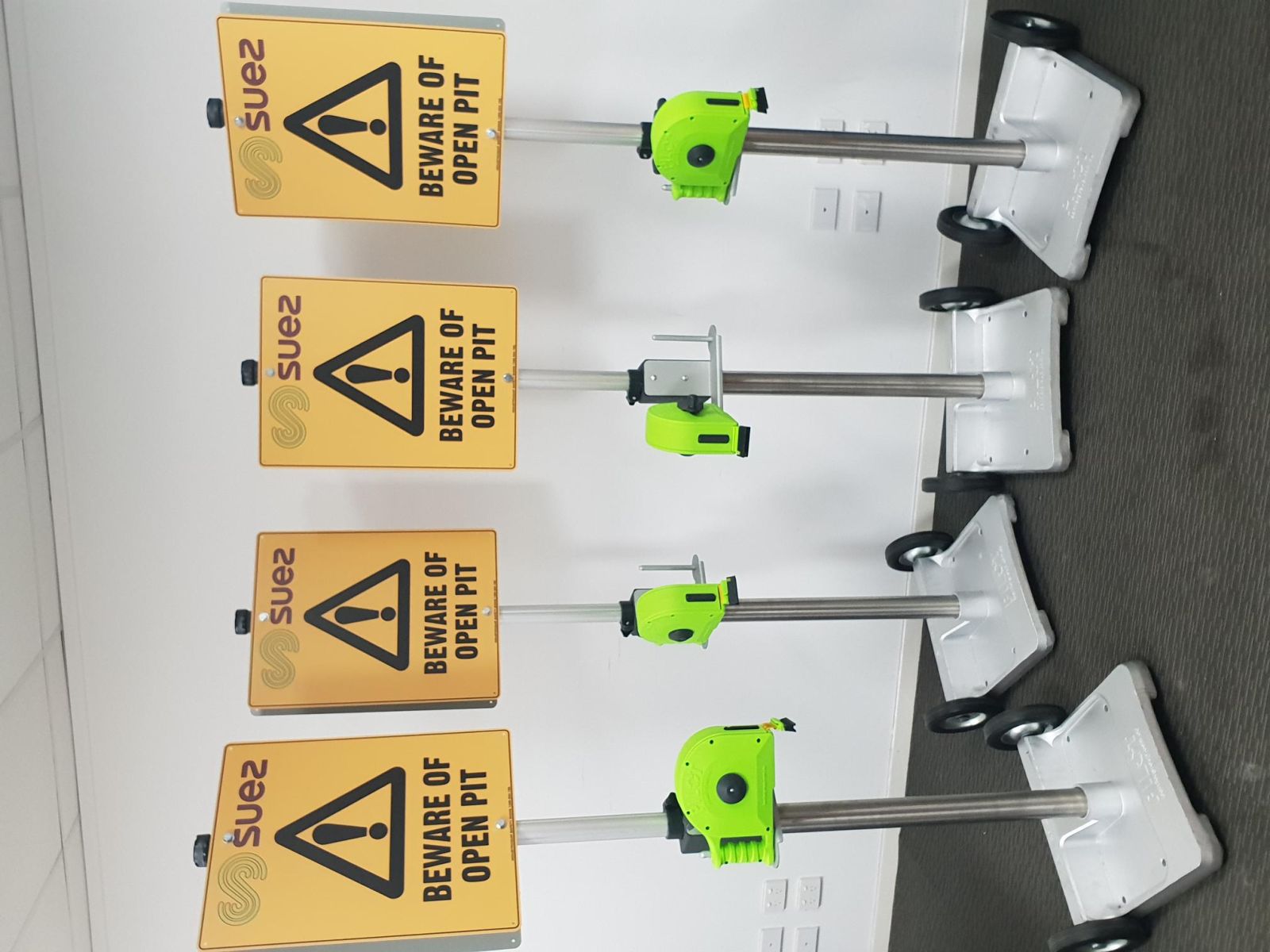 OTHER SOLUTIONS ON THE AUSTRALIAN MARKET
There is another solution on the Australian market brought in from overseas by a company called Levanta Workshop Solutions, this product is known as the Levanta Workshop Pit Safety Cover. The Levanta pit safety covers prevent your employees from falling into the vehicle inspection pit – while still offering full access to the vehicle's underside. Available in a choice of expandable, manual rolling pit covers or automatically operated models, these lightweight covers will quickly and easily protect open vehicle pits from accidental falls.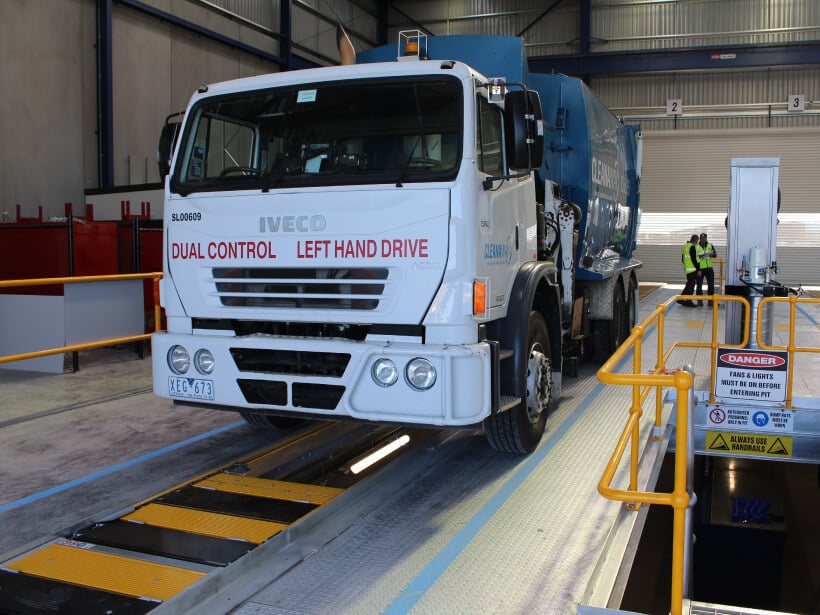 Obviously we don't supply this product but it is really the 'Rolls Royce' pit safety solution for those with a bigger safety budget. Levanta can be contacted directly for this product on 1300577541, if you are after a temporary open pit protection arrangement or one of our workshop pit retractable barrier belt systems contact the Industroquip team now on 1300554192 or email sales@industroquip.com.au we offer onsite service Australia wide and have experts in all safety categories ready to assist with your current safety challenges.