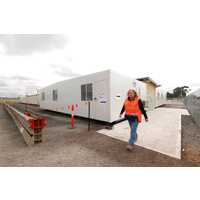 Drivers in Melbourne's north-west are a step closer to enjoying a faster and less congested trip home, with early works underway on the Sunbury Road upgrade.
The contract for the project has been awarded to Winslow Infrastructure.
The project forms part of the $2.27 billion Suburban Roads Upgrade – South Eastern Roads and Northern Roads package, to upgrade suburban roads across the south eastern and northern parts of Melbourne.
The Australian and Victorian Governments are each contributing $1.1 billion in funding for the package.
Sunbury Road is a major connection for Melbourne's north-west corridor, with more than 25,000 motorists relying on this road each day.
Industroquip are pleased to have provided our Australian made ExoGuard boot scrapers to all site office doors on this project to help keep mud out of the site offices.
ExoGuard™ Heavy Duty Boot Scraper is the perfect dirt and mud scraper for cleaning boots and shoes, ideal for construction sites, mining sites, mining camps or site offices with muddy ground.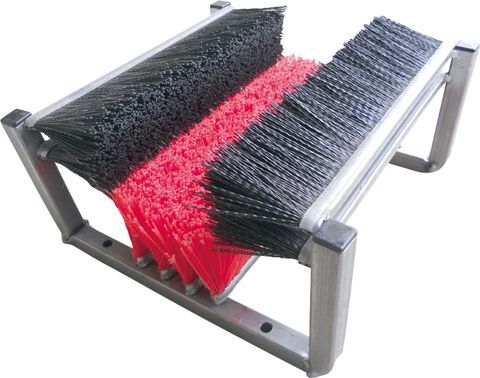 Made in Australia for extreme Australian outdoor conditions.
Manufactured with a large galvanised base plate so it can be directly bolted to the ground or a concrete pad. This boot cleaner is very tough and heavy duty, ensuring it is easy to use on site. Position the boot cleaner outside the site office or lunch room to keep shared areas clean and tidy.
With heavy duty brushes on three sides the brushes clean the bottom and sides of work boots effectively, so that staff working in muddy conditions can clean up fast and easily.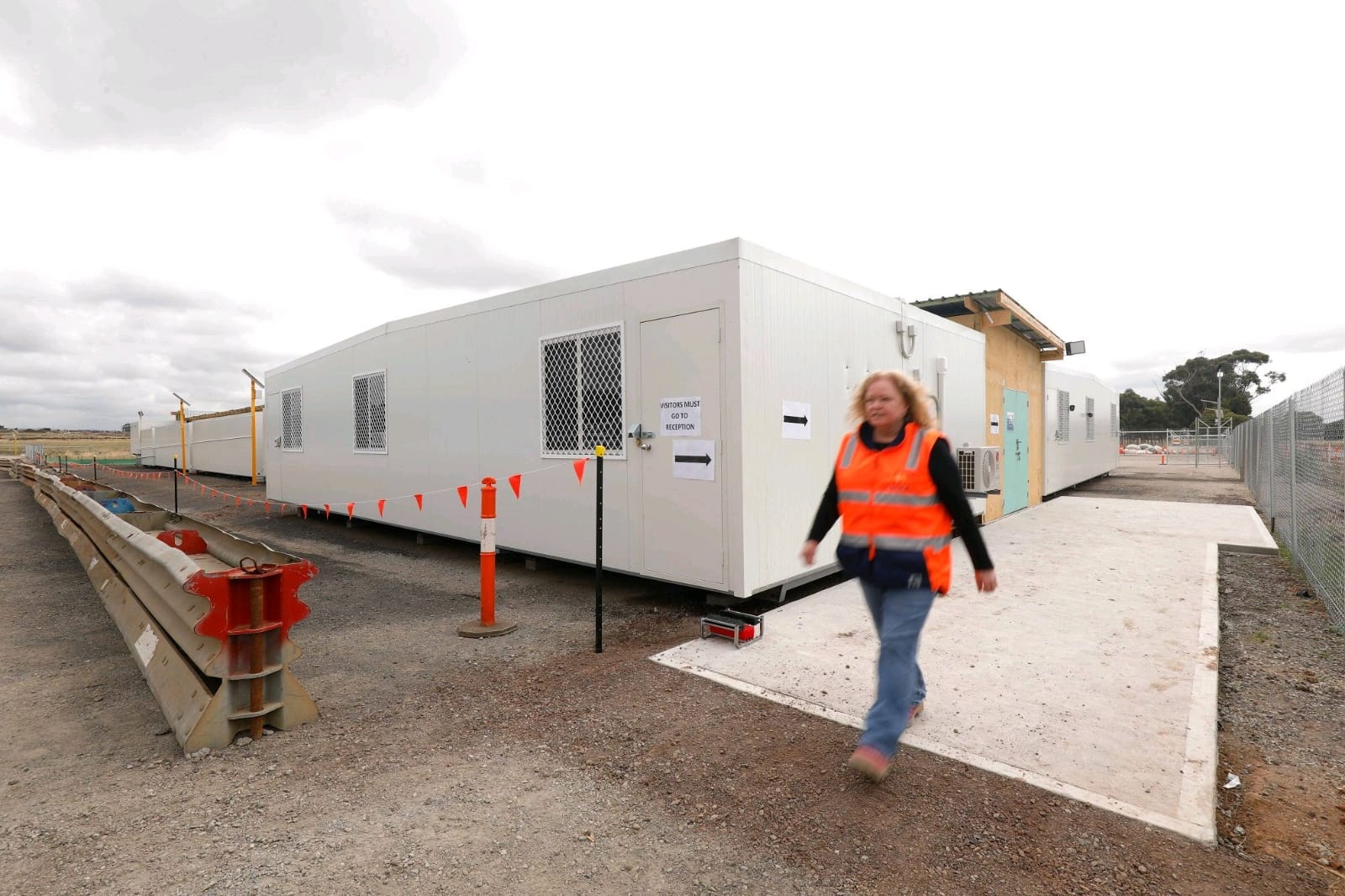 Boot Scraper in use on Sunbury Road Upgrade, Photo credits to Victorian Government