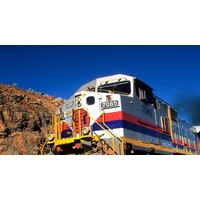 Western Australia's Pilbara region is an intense, unforgiving and surprising place. Temperatures can soar above 45 ° Celsius under a blazing sun and plunge below freezing at night.
The arid, red landscape receives litle rainfall; when it does, dry ravines can suddenly fill with roiling waters brought by seasonal typhoons. Snakebites and dehydration are ever-present dangers.
Below the rocky surface of this inhospitable land, however, lie vast deposits of iron ore, a valuable resource that is being excavated from 14 mines, loaded onto rail cars and transported to three separate shipping ports hundreds of miles away.
Below the rocky surface of this remote location lies a vast deposit of iron ore, a valuable resource that is being excavated from eleven mines, loaded onto rail cars, and transported to two separate shipping ports hundreds of miles away. In addition, the ore must travel to those ports on railways constantly degrading under the massive weight of trains about two kilometers and 230 cars long.
Rio Tinto's Iron Ore Heavy Haul Railway is largest privately owned rail structure in Australia and one of the largest heavy tonnage railways in the world.
On its more than 1,400 kilometers of track, Rio Tinto transports ore from its mines at Tom Price, Paraburdoo, Brockman, Hope Downs, West Angeles, Robe Valley, Yandicoogina and Marandoo to ports at Dampier and Cape Lambert.
Industroquip are pleased to work with Fluor and other rail maintenance companies on this extensive railway network which covers over 10,000 square kilometers, from insulated eye wash units, snake bite first aid kits and safety signs to most recently in June 2022 supplying 10 of our LED Railway Possession Boards for increased safety on the Pilbara Railway Network.
The ExoGuard LED Railway Possession Board incorporates high intensity red flashing LEDs on both sides (alternative colours can be specified at time of ordering)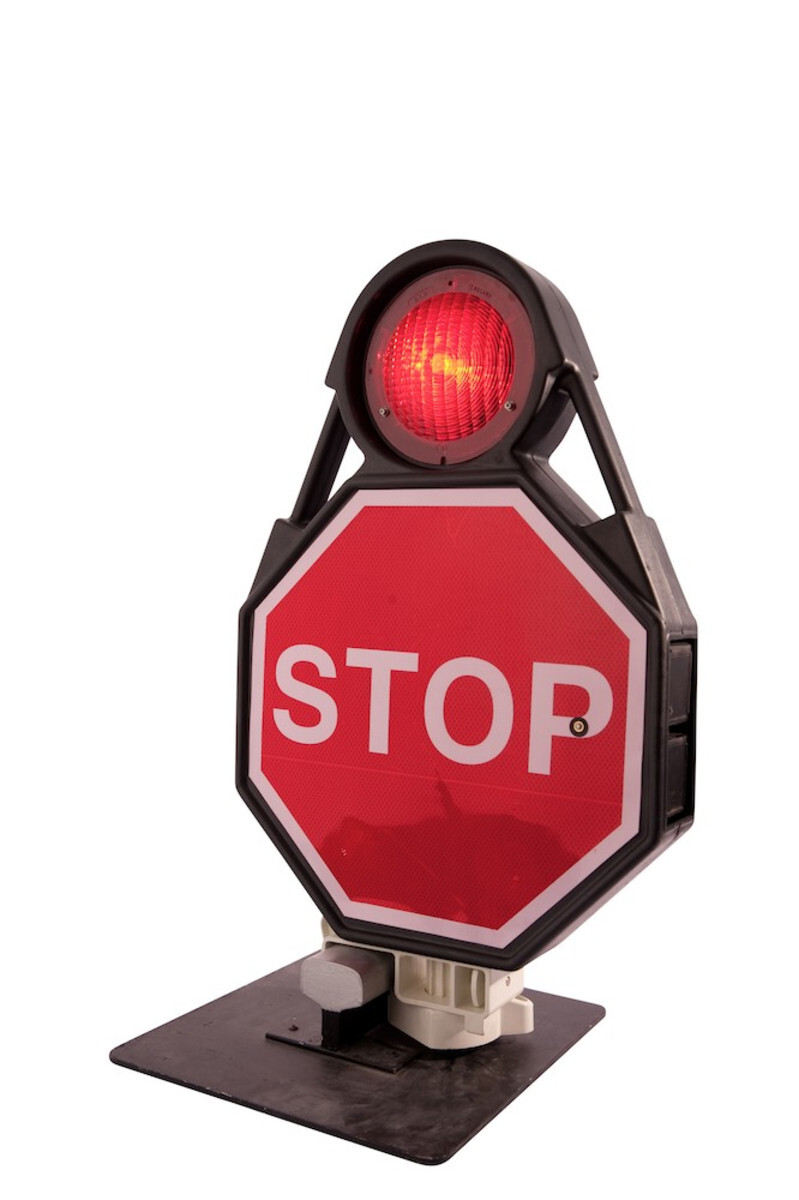 The retro-reflective red stop decal on each side is recessed into the sign to protect it's surface, the LED low battery indicator is a separate LED that goes from flash to steady when the batteries need replacing
The battery box is secured with security fasteners to prevent theft, battery life of the LED Possession Limit Board is approximately 2200 hours which is perfect for railway maintenance projects like the Pilbara Rail Network.
Industroquip have a large range of rail maintenance safety signs, safety equipment and other site consumbles often required by rail maintenance contractors we work with most of the major railway maintenance contractors right across Australia.
For more information on our extensive range of railway maintenance safety products please call us now on 1300554192.