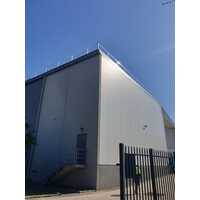 Industroquip installs hundreds of metres of Roof Walkway and Guardrail at Hakka Foods Silverwater
Industroquip (Safe Access Division) were very pleased to be awarded a contract from Asian Food Specialists, Hakka Foods to install hundreds of metres of Roof Walkway and Roof Handrail Systems to provide safe access to roof top solar panels and equipment at their state of art manufacturing facility in Silverwater in Western Sydney, approx 15 kilometres from the Sydney CBD and on the banks of the Parramatta River.
Industroquip installed our FRP Roof Walkway Systems from the access points to the roof top plant and equipment and solar panels for cleaning and maintenance on this project and Alumium Roof Guardrail System to all perimeters of the roof to eliminate any fall hazard for service technicians.
This project was managed by our Safe Access Specialist Gary Clayton, please contact Gary for all your Height Safety and Safe Access Needs, with over 20 years experience he is the go to man for safe work at heights. Gary can be contacted on 1300 554 192 or via email gary@industroquip.com.au anytime.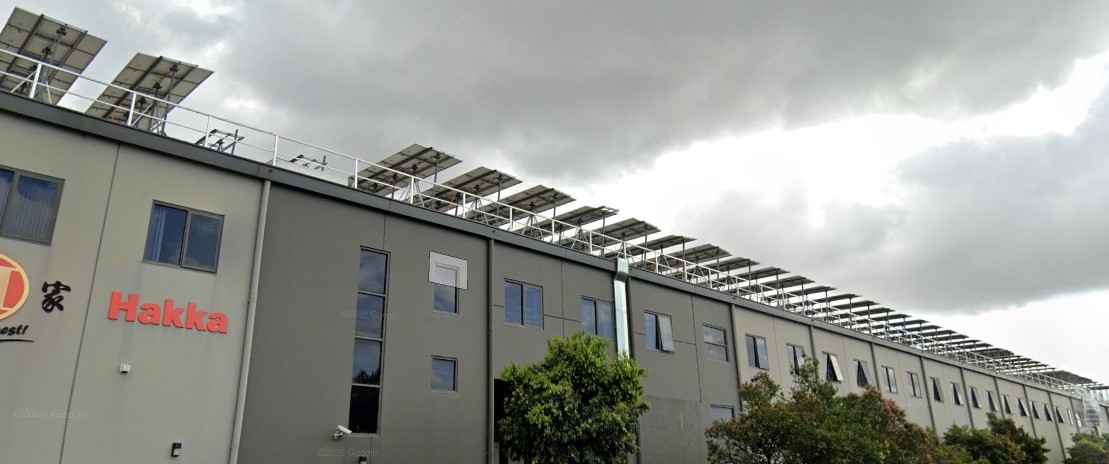 Roof Walkway Systems Sydney
Roof Walkway Systems Newcastle
Roof Walkway Systems Melbourne
Roof Walkway Systems Brisbane
Roof Walkway Systems in Kit Form
Roof Catwalks Sydney
Roof Access Systems
Safe Access Systems