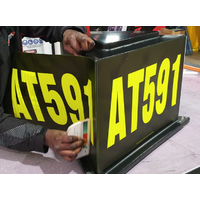 Recent project: Manufacture & Supply of 45 roof boxes for UHF Call Signs
Industroquip were very pleased to work with St Barbara, an Australian based, ASX 200 company with gold mining operations in Australia, Canada and Papua New Guinea.
Industroquip worked with the Simberi Operations and manufactured and delivered 45 large roof box UHF call signs to their open cut mining operation in Papua New Guinea.
Simberi Operations consists of an open cut mine on the northernmost island in the Tabar group of islands in the province of New Ireland in Papua New Guinea. An upcoming sulphide project has the potential to extend the life of mine by at least 10 years.
Delivering the UHF Call Sign Roof Boxes was quite a challenge, access to Simberi is via a three hour charter flight from Port Moresby. Charter flights also stop at Kavieng (the capital of New Ireland province) and at Rabaul (in New Britain province). The 1400 metre airstrip is adjacent to the Piking Plantation some 3km from the process plant, and there is a 20metre long concrete wharf at Pigiput Bay. Fly-in fly-out staff and contractors stay at the 250-bed Pigiput camp.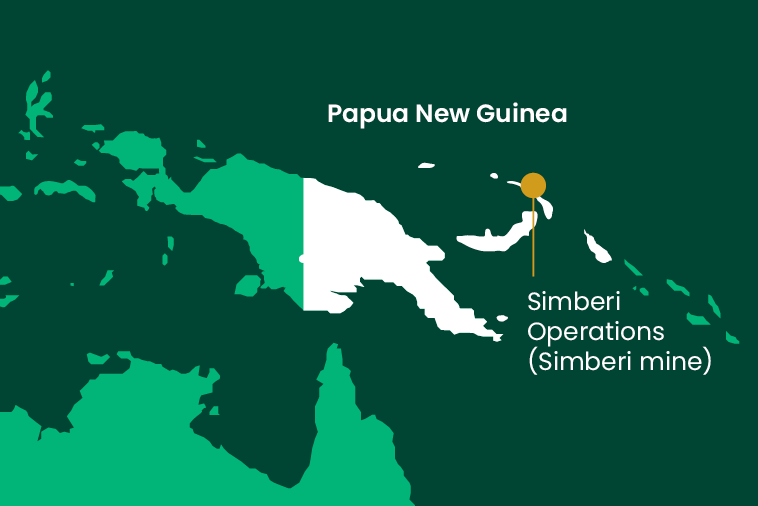 We look forward to working with the St Barbara team more in the coming years, operations commenced on Simberi in 2008. Current mining occurs on the eastern half of the island, covered by a 2,560 hectare mining lease (ML136). The operation is located some 900 kilometres away from the capital of Papua New Guinea, Port Moresby.
Ore at Simberi is sourced from a number of open pits. The Sorowar Pit is currently the largest defined oxide pit. Ore from all of the pits is delivered to the Run of Mine (ROM) pad, where it is crushed and transported down an innovative and energy-efficient 2.7 kilometre aerial rope conveyor to a stockpile in front of the process plant.
For all your Mining Safety Sign requirements and UHF Call Signs contact the team at Industroquip today on 1300554192, Industroquip manufacture all their Mining Safety Signage in their state of art facility based in the Hunter Valley mining region of New South Wales, from here Industroquip ship to mining operations worldwide.