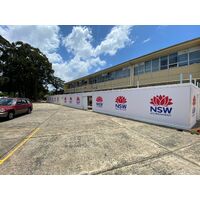 We were pleased to recently work with the NSW Government printing and installing TrackBanna our full graphic printed vinyl hoarding wrap product onto plywood hoarding barriers at a NSW High School upgrade project.
TrackBanna can be installed to any hoarding system whether you have steel, plywood or flute board and is regularly used in construction and also retail shopping centres to advertise new stores coming soon.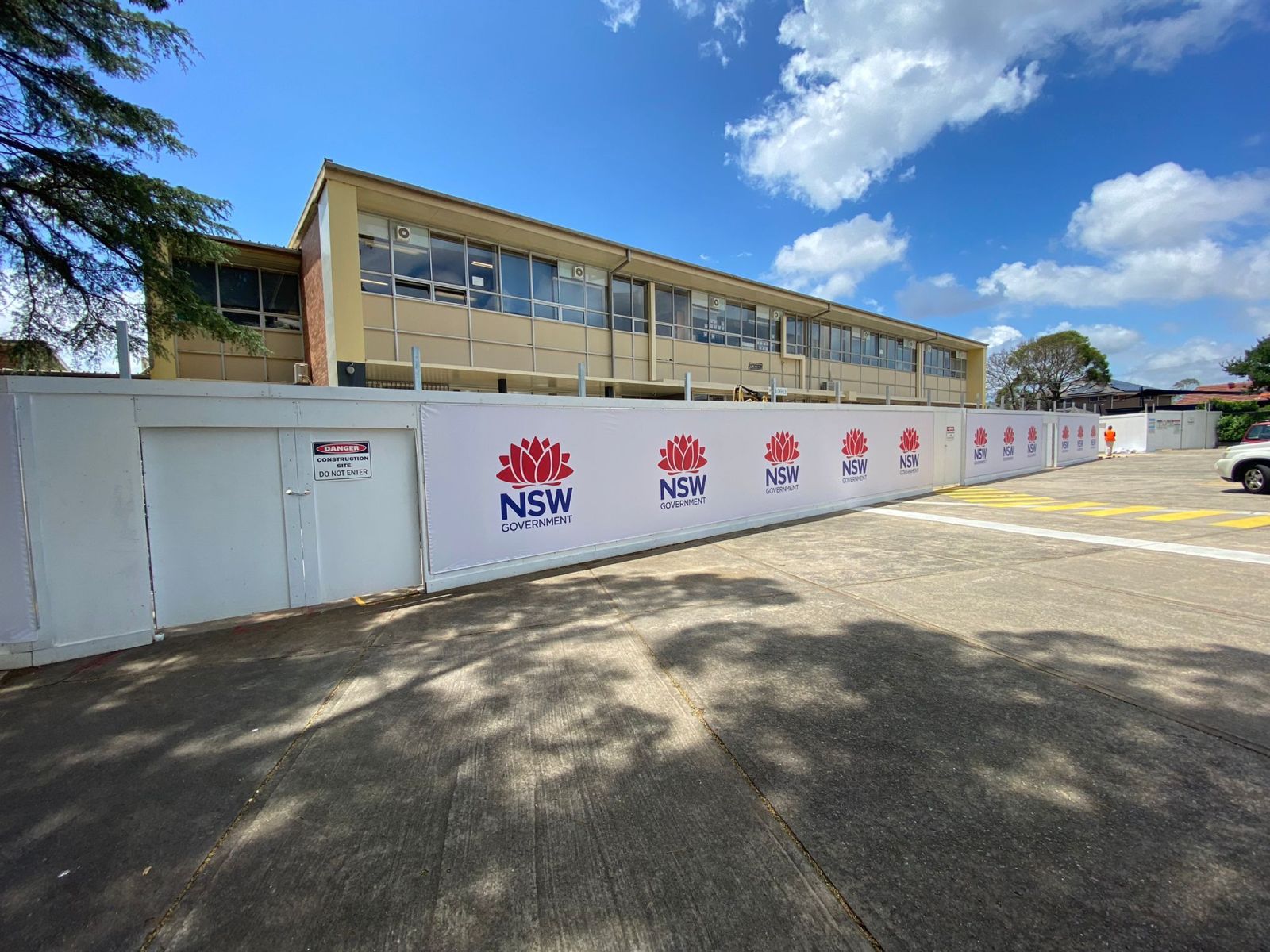 Track Banna produces a large photo quality print quality and is ideal for large development sites where high quality graphics are needed.
TrackBanna Vinyl Hoarding Wraps are incredibly durable and are completely UV stabilised, meaning that your hoarding will withstand the temperamental Australian climate. What really causes vinyl hoarding to stand out from other products is the outstanding print reproduction and quality.
Without TrackBanna Printed Vinyl Hoarding Wraps hoarding can be unsightly and also provides a space for advertising companies to place there posters to try and advertise an event or even worse still teenagers a perfect graffiti spot, so make you site look professional with TrackBanna vinyl hoarding wraps with full colour photo quality print to market your construction company or exciting new project.
TrackBanna Vinyl Hoarding Wrap is a fantastic solution for branding on any hoarding material. The vinyl prints have incredible quality allowing for the most intricate marketing designs to be used. The vinyl is designed specifically for install using sail track, hence why its called TrackBanna and provides a smooth clean finish once installed.
All graphic design, printing and finishing is completed in-house. This allows us to oversee the quality of every print and ensures each job is completed within your required timeline. Industroquip also has qualified installation teams right across Australia to help ensure your job is done perfectly everytime.
For more information on Printed Vinyl Hoarding Wraps reach out to Regan Clayton today on 1300 554 192 or regan@industroquip.com.au