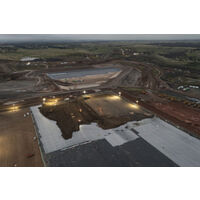 Project Spotlight: Bulla Spoil Processing Facility
The team at Industroquip have recently manufactured and supplied Project Safety Signage and UHF Call Signs for all contractors and site vehicles, plant equipment and machinery across the Bulla Spoil Processing Facility in Sunbury Victoria.
Industroquip were chosen as the provider of these products based on our ability to manufacture such a large volume of UHF Call Signs and other Site Safety Signs and deliver them within budget and within a very tight time frame.
We recently spoke with our contact on this site in Sunbury who said the UHF Call Signs are working very well on site and they are proving the benefits of using UHF Call Signs to improve communication on site and it gives them the ability to locate people on the large 100-hectare site.
What is the Bulla Spoil Processing Facility?
The Bulla Spoil Processing Facility will be located within the existing Sunbury Eco-Hub site, located at 570-650 Sunbury Road, Bulla. The facility is specifically to store and treat wet soil excavated from the tunnel boring machines used on the West Gate Tunnel Project. It has been designed in line with the State Government's Best Practice Environment Management Guidelines (BPEM) and with oversight from EPA Victoria.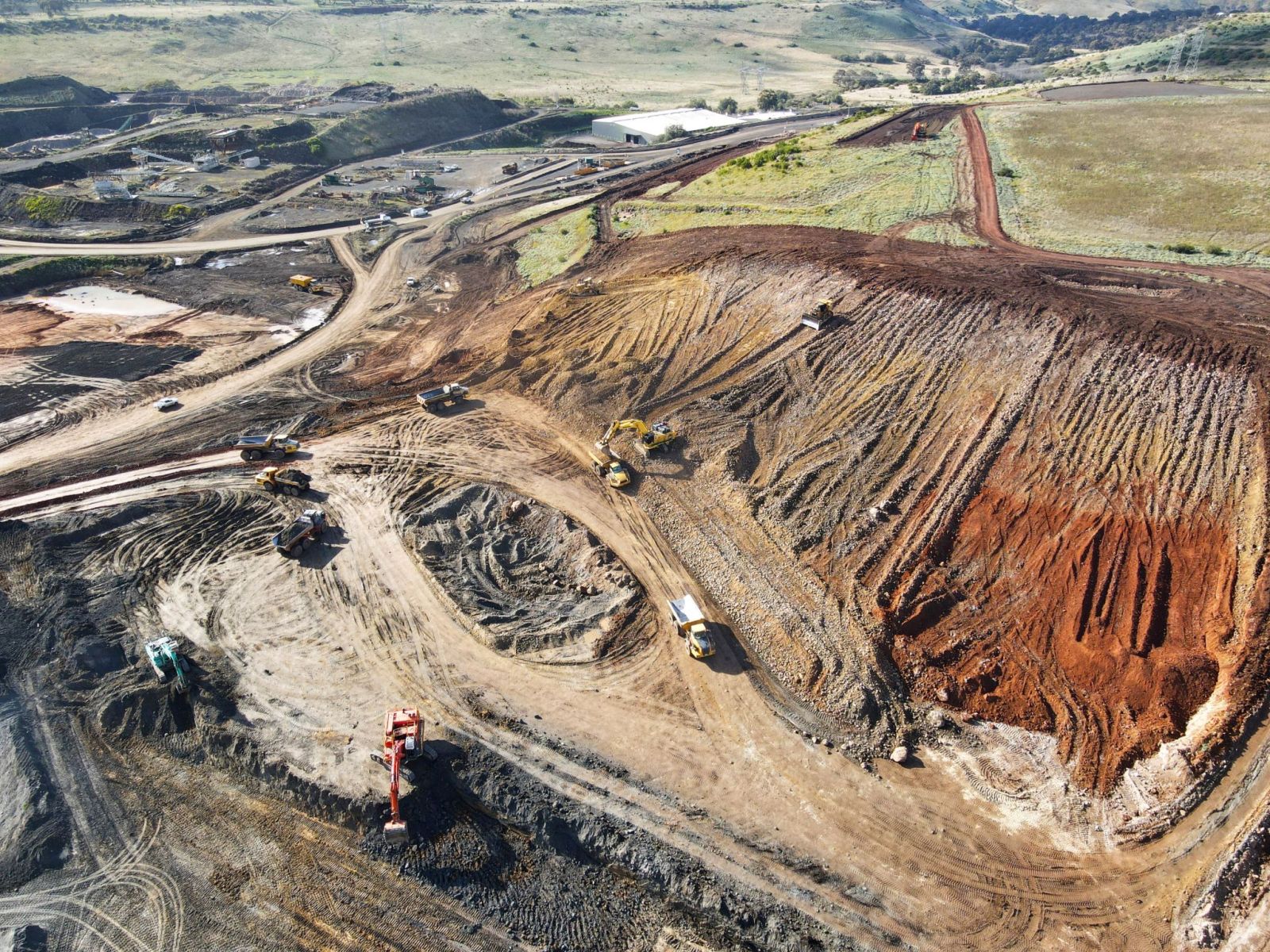 Hi-Quality Group's Sunbury Eco-Hub is recognised as a Hub of State Significance No. 12 and has operated as a 24/7 waste management facility since 2003. The site is used for recycling, land fill and processing of contaminated and non-contaminated materials for some of the state's major infrastructure projects. The site also provides a vital service in major emergencies.
http://www.hiqualityecohub.com.au/wp-content/uploads/2021/10/Bulla-Spoils-Facility-Construction-Fact-Sheet.pdf
Where is the project located?
The Bulla Spoils Facility Project is located just outside of Bulla a small township between Sunbury Victoria and Tullamarine.
The site is located within approximately 4 kilometres from the northern side of the Melbourne Airport.
Who's working on the Bulla Spoils Facility?
There are many contractors working on the Bulla Spoils Facility near Sunbury Victoria including Hi-Quality Group, Symal Group, Degnan Contractors, and many others.
What is the West Gate Tunnel Project?
The West Gate Tunnel Project is more than just a road, it will make Melbourne's west an even better place to live, work and play.
The Victorian Government has partnered with Transurban to deliver the West Gate Tunnel Project.
The project will give Melbourne a second freeway link between the west and the city - providing a much-needed alternative to the West Gate Bridge and a vital second river crossing.
Melbourne's major freeways move millions of people and important goods every day and the West Gate Freeway is one of the busiest, moving more than 200,000 vehicles a day.
The West Gate Bridge is at capacity and a single incident can bring the traffic network to a standstill. In addition, trucks in the west have no alternative but to use local roads to get to the port.
The West Gate Tunnel Project will ease congestion on the West Gate Freeway and West Gate Bridge and reduce the number of trucks on residential streets.
The Key Benefits of the West Gate Tunnel Project include:
9000 trucks off local roads

Saves up to 20 minutes of travel time from the West

14km of new and upgraded walking and cycling paths

9 hectares of new parks and wetlands

2.5km elevated cycleway above Footscray Road
Industroquip were pleased to recently be awarded the job of manufacturing the Vehicle and Plant Machinery Identification Numbers in Class 1 Reflective for positive identification for UHF communications right across the site and many other safety signs.
What are UHF Call Signs?
UHF Call Signs also known as positive identification signage for UHF communication on site are magnetic or self-adhesive signs that are applied to each side of a mining or construction vehicle or machine which works similar to a number plate, this allows other machinery operators or drivers of vehicles on site to be able to call out to a particular vehicle or machine on site on UHF to communicate with them effectively, they also assist in locating particular workers or contractors on the site,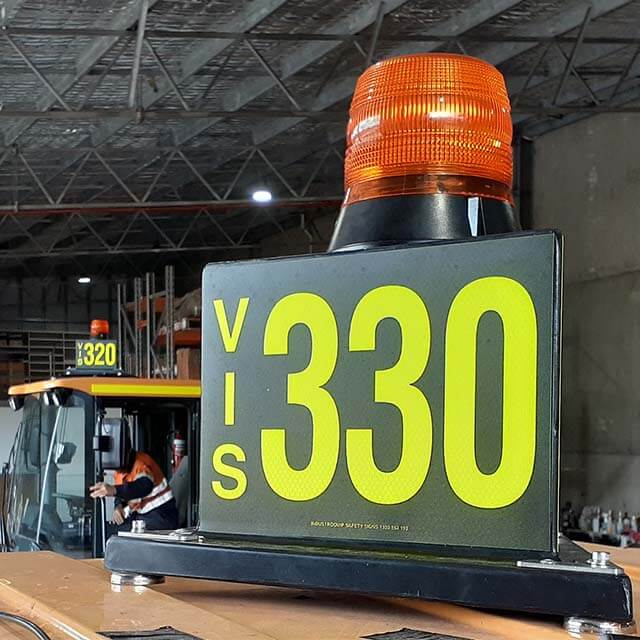 Industroquip are an Australian manufacturer of Safety Signs and Equipment who manufacture 1,000's of UHF Call Signs for Mining and Major Construction Projects right across Australia, we pride ourselves on quality customised manufacturing FAST!
Industroquip have provided Safety Signs and Equipment to many major construction projects in Australia including the Sydney Metro projects, Melbourne Metro, Hunter Expressway Project, Western Sydney Airport Project, Victorian Level Crossing Removal Projects, Pacific Hwy Upgrade Projects and major Defence projects in several states in Australia.
If you are looking for a reliable, competitive and quality supplier of infrastructure project safety signs and equipment, reach out to our sales team now on 1300 554 192 or email sales@industroquip.com.au to discuss your projects requirements and we promise you the very best in quality compliant site signage and personal service.
Photographs on this news post belong to Hi Quality Group and is used for information purposes only.