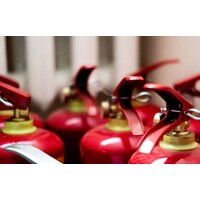 We often get asked what the process is with recycling and disposal of old fire extinguishers, here is our answer
DISPOSAL OF FIRE EXTINGUISHERS
Fire extinguishers contain hazardous materials and do not go in your rubbish or recycling bin.
Common household problems wastes, including fluorescent lights, smoke detectors, paint, gas bottles, fire extinguishers, batteries and oils, can now be taken to your local Community Recycling Centre throughout the year.
If there is no Community Recycling Centre in your area, you can take these items and others to a Chemical CleanOut event.
These services adhere to NSW Government advice and protocols. Before you attend a Chemical CleanOut event, please place all materials in the rear of your vehicle. On arrival, remain in your vehicle and our contractor will collect your items. Contractors onsite will be wearing personal protective equipment and following social distancing measures.
Please check this website to dispose or recycle your old Fire Extinguisher: http://recyclingnearyou.com.au/chemicals/ or your local council or EPA website
Most council require the handles to be securely taped together or the safety pin installed.
RECYCLING OF OLD FIRE EXTINGUISHERS
Steel is one of the world's most recycled products and is 100% recyclable. A 9kg extinguisher contains approximately 3kg of steel when empty. Making steel from recycled materials uses 75% less energy than when producing steel from raw materials.
Halon extinguisher recycling
Yellow extinguishers are illegal to possess or use on a fire as they contain emissions that affect the ozone layer.

For all yellow BCF/halon extinguishers, please return to your

local fire station

.

These will be sent to the National Halon Bank for appropriate recycling and disposal.

Do not use these extinguishers or release their contents into the atmosphere.
Non-halon extinguisher recycling
The Department of Environment and Conservation NSW works with local council to provide drop off centres for fire extinguishers. Weekend drop off centres have been organised throughout the Sydney, Hunter and Illawarra regions. See the DEC website or contact the Environment Line on131 555.

Outside NSW, contact Planet Ark (1300 733 712)
Once you've successfully disposed of or recycled your old fire extinguishers, check out our excellent range of fire extinguishers online now or call 1300 554 192 to discuss your fire extinguisher requirements.