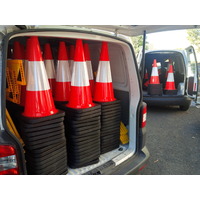 Industroquip is a leading Australian provider of Safety Signs & Equipment.
Industroquip have been in the Safety Industry for over 2 decades and know you are looking for more then a click to buy safety equipment provider, we offer Trusted Safety Advice, Customisation, Fast & Friendly Service and Onsite Support throughout Australia & New Zealand.
It doesn't matter where you are based or where your work takes you the team at Industroquip have got your safety and signage needs covered.
Contact us today for a copy of our new product catalogue or for one of our Safety Experts to visit your site on 1300 554 192 or email sales@industroquip.com.au.