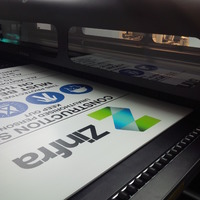 Create a safer workplace with Australia's leading provider of standard and custom-made safety signs. Shop online and receive fast shipping Australia wide.
Whether you're restricting access to an area, alerting employees to potential hazards or simply providing direction you are bound to find the sign you are after on the Industroquip Safety Signs Webstore.
If you cannot find the Safety Warning Sign you are looking for, contact us and we will customise to suit your exact requirements very fast with our unique 'Create Your Sign' service.
Industroquip is a family owned and operated company still owned and managed by the original founding family that have been involved in Australian manufacturing since 1975.
Australian manufacturing means we have complete control over the quality of our product, giving you Safety Signs that will outlast all others in the extreme Australian weather conditions as well as supporting jobs in this great country.
All Industroquip signs are manufactured in our state of art manufacturing facility in the Hunter Valley and shipped Australia wide meaning we deliver your safety signs direct to your office, site or facility in Bundaberg very fast!
Want your logo added to your Safety Signs? We can offer this at very competitive rates also.
Put Industroquip Safety Signs to the test today to enjoy the Ultimate Safety Sign Buying Experience!
PHONE: 1300 554 192
EMAIL: sales@industroquip.com.au