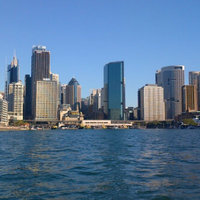 SYDNEY'S TRUSTED DESTINATION FOR SAFETY & SIGNAGE PRODUCTS!
Industroquip is Sydney's trusted destination for Safety & Signage Products.
We have the largest range of Safety Signs & Safety Products in Sydney.
Whether you are the facilities manager of a shopping centre in the Sydney CBD, a safety officer in a large industrial factory or warehouse in Erskine Park wanting to fit out all your staff with new workwear and personal protective equipment, a storeman for a quarry in Emu Plains or a handyman at a school in Rose Bay the team at Industroquip realise the importance of bringing you the Safety Gear & Safety Signs very fast along with the correct advice to help you comply with Occupational Health and Safety regulations.
With delivery vans servicing every Sydney Suburb from Palm Beach to Penrith and Hawkesbury to Heathcote daily we can get your goods delivered to your door very fast.

All Industroquip Safety Signs are manufactured right here in Sydney to stringent quality standards as well as Workcover regulations and Australian Standards.
Click here to view our full range and order now
Sydney Sales Hotline 1300 554 192
Industroquip Sydney
37 - 40 Casolla Place
Penrith NSW 2750
P: 1300 554 192
F: 1300 554 193
E: sales@industroquip.com.au