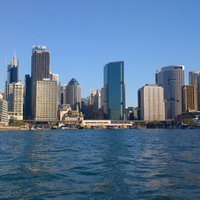 Talk to Industroquip Safety & Signage if you are looking to have quality Safety Signs and Equipment delivered direct to your Sydney factory, worksites or office.
As Sydney's leading provider of safety signs and equipment we pride ourselves in helping you fulfil your Occupational Health & Safety obligations, Saving money by having the right equipment on site that helps increase staff morale and productivity.
Whether you are looking for safety signs or safety mats, first aid kits and fire extinguishers, spill kits and safety glasses or work gloves the team at Industroquip Safety & Signage have the products, know how and experience to deliver your goods anywhere in Sydney on time everytime.
View our huge range of products above and if you have trouble finding what you are looking for message us below on instant messaging and we will help you.