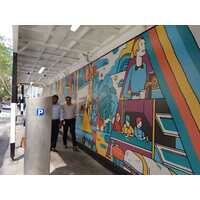 We often get asked what is the better banner for my event or construction site and how do vinyl banners and mesh banners compare?
Whilst the quickest answer to give would be "It Depends" because it truly does, here is an in depth look at the key differences and advantages for each product type.
A banner has a lot of purposes, especially for marketing and advertising. One key element everyone needs to see in a banner is that it should build brand awareness, be visible and aesthetically pleasing.
The type of banner you use, will depend on your budget, where you will be placing it, the message, and the purpose.
First of all, you need to consider important elements like the graphic colours, readability of the slogans you are going to use, and the durability of the material to be used. Other factors that play an important role in determining the effectiveness of your promotion campaign using banners include the length of the time for which the banners are going to be used, and the location of your promotional banner. As you decide these parameters, it becomes easier to go one step ahead and choose the banner of your choice.
What is Banner Mesh?
Mesh banners otherwise known as Bannamesh, Fence Banner Mesh, Fence Wrap or Banner Mesh are made of weaved/interlaced PVC fabric that is breathable due to the tiny holes it has that allow air to pass through.
This style of the banner is ideal for outdoor locations, even when the weather is windy it won't tear as easily due to the air being able to pass through it. The crisscrossed pattern may give the mesh banner a slightly transparent appearance, but this doesn't stop it from being easily customized with a variety of colours to display your brand or message.
Banner Mesh is a banner created from polyester woven mesh fabric. It has similar properties to printed shade cloth, however, the smooth woven design of banner mesh allows for high-quality digital printing, whilst allowing air to flow through it. It is important when purchasing banner mesh that you ask the supplier to confirm whether or not it has the RS-10 Rip Stop Weave as if it gets a tear or cut you want to ensure it doesn't spread across your mesh banner.
Some of the many advantages of using mesh banners include:
• Lightweight and durable
• Resistance against tearing (If they have RS-10 Weave)
• Allowance of air to pass
• Maximum exposure with large sizes
• Stainless Steel eyelets that don't rust
• Welded & Hemmed edges for reinforcement
The mesh design also reduces the weight of the banner. And saves on replacement costs, as the wind travels between the mesh holes, this reduces ripping and tearing.
What are Vinyl Banners?
Vinyl banners are printed on a heavyweight PVC vinyl. The solid vinyl sheet design means that the banner has no airflow properties, therefore this type of banner is not recommended for temporary fencing or other mesh fences in windy areas. Heavy winds on a vinyl banner could cause the fencing to blow over if it is not braced correctly.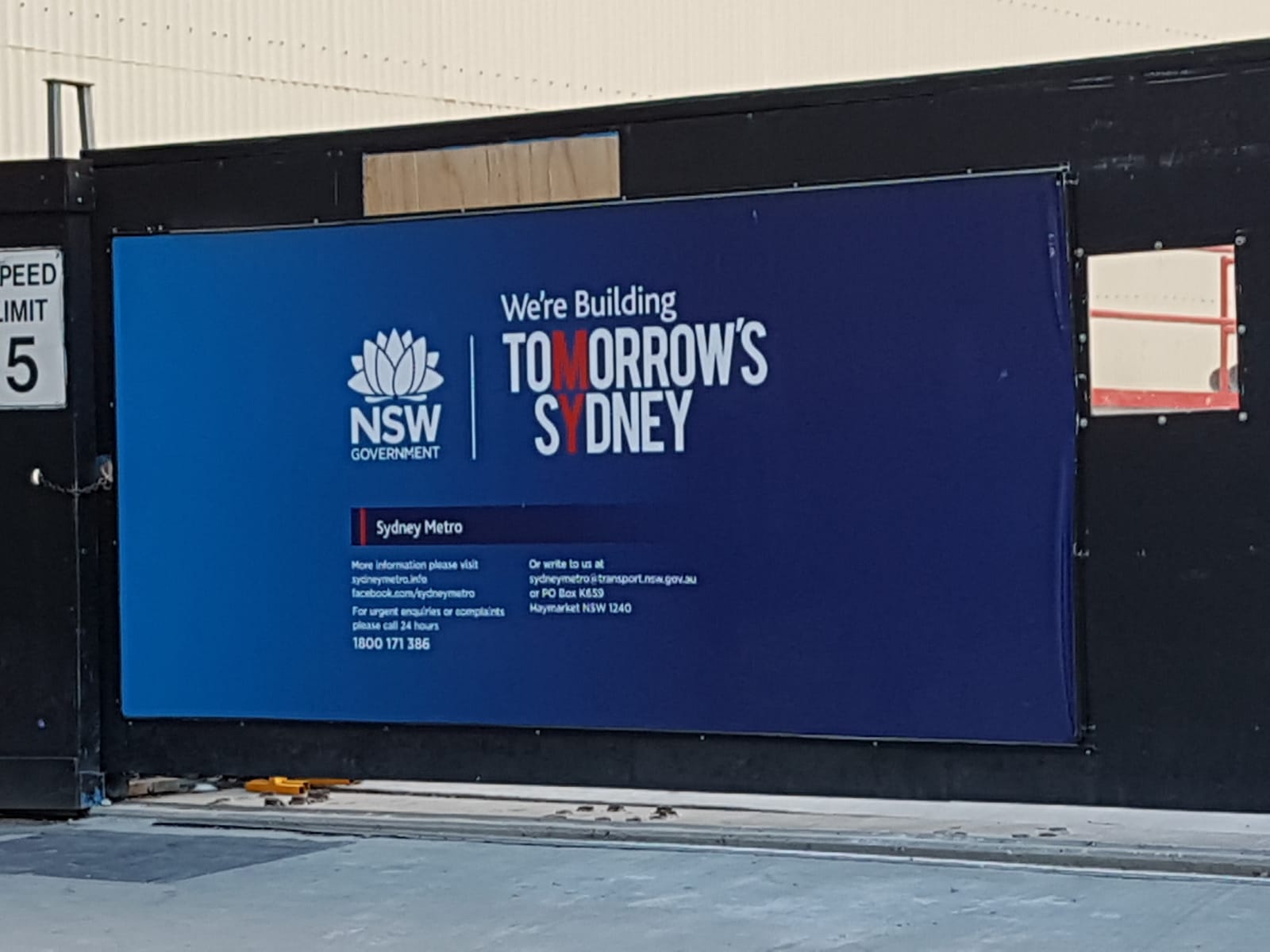 Where they really shine is on hoarding signage and other print applications where you need an excellent quality, They can be installed indoors or outdoors as building wraps or branded signage.
Vinyl banners are UV treated to reduce print fade and have a material weight of 440 gsm. Vinyl banners allow for incredible print quality, however, the open and closed weave mesh still provide excellent print quality.
Some of the advantages of using vinyl banners include the following:
• High quality digital print
• Maximum exposure with large sizes
• Stainless Steel eyelets that don't rust
• Hemmed edges for re-enforcement
Pricing Comparison
Mesh Banners are more expensive than vinyl banners initially however if vinyl banners are used in high wind areas or on temporary construction site fencing replacement and damage costs would easily outweight the initial purchase price difference.
Is Vinyl Banner or Mesh Banner better for print quality?
As covered earlier vinyl banner is by far better for print quality as it doesn't have little wind holes all over it, in saying that though mesh banners do provide remarkably good print quality.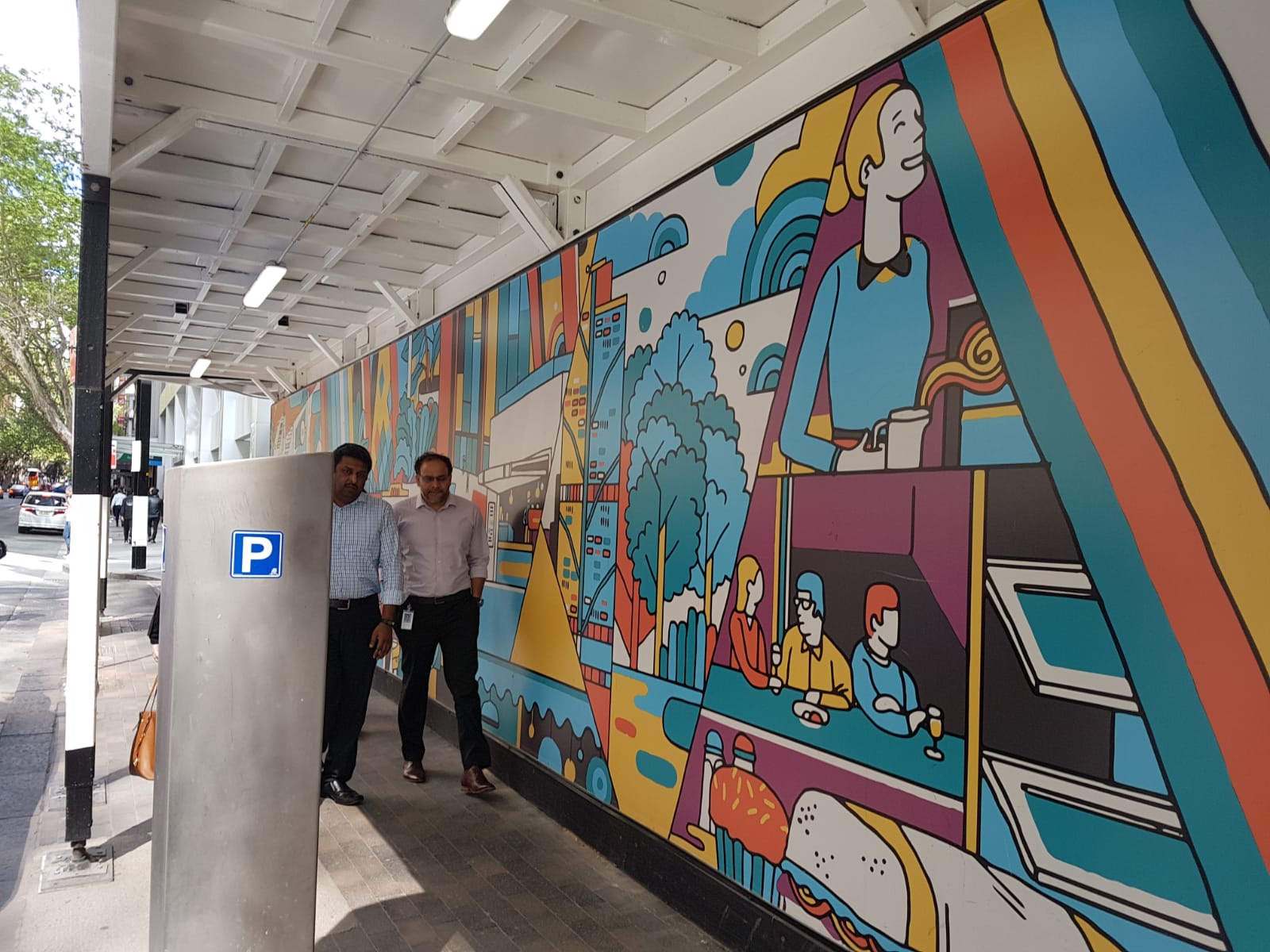 Conclusion
The final conclusion is a hard one but has to be made based on where you are installing the banner due to wind flows etc and the level of print quality.
For more information on mesh banners or vinyl banners please contact our Bannamesh Product Specialists on 1300 554 192.