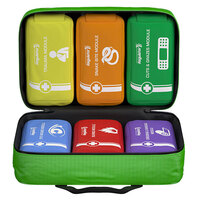 When it comes to comparing all the First Aid Kits on the Australian market 'The Modulator' takes the cake!
We often get asked what is the best first aid kit for my specific needs and more mostly we honestly say 'The Modulator'!
The Modulator is a unique First Aid Kit boasting 6 injury specific modules for absolute ease of use, as one customer recently said "It makes first aid, idiot proof!" .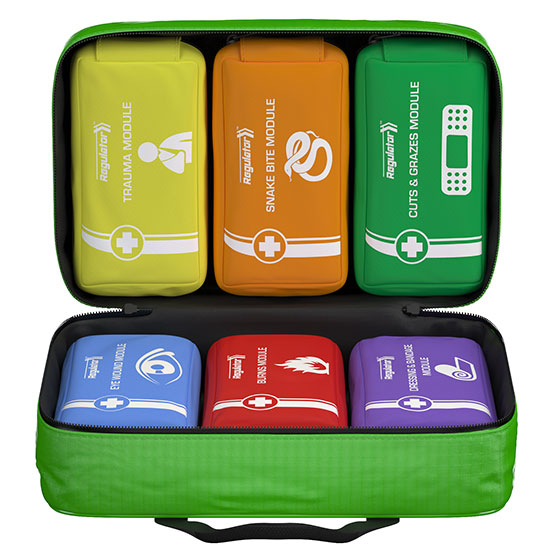 Available in both a metal wall mounted cabinet or a soft pack carry case The Modulator is the first aid kit Australia has been waiting for!
Highly visual and clearly labelled soft pack modules ensure fast and effective first aid application with the appropriate injury treatments.
This kit has 6 injury-specific modules to treat all common workplace injuries, is colour coded for fast identification and modules are secured with colour-coded velcro tabs to ensure ease of removal and hassle free servicing.
All contents of The Modulator First Aid Kits meet Australian Standard AS2675-1983
For full contents lists and further information on these great first aid kits contact our Inhouse First Aid Specialist, Laura on 1300 554 192.
Industroquip has been in the First Aid Industry for 2 decades and offer a vast ammount of technical support, huge stocks, fast shipping Australia wide and the very best in quality.