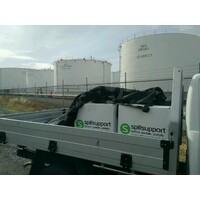 Flammable liquids are very common in many workplaces, safe storage & handling is paramount
Flammable liquids defined as Class 3 is one of the most common classes that is used across a variety of industries. Class 3 goods can be found in an assortment of everyday products such as fuel, petrol, diesel, hand sanitiser, cleaning chemicals, brake cleaner and more.
The Australian Standards AS1940 outlines the storage requirements of flammable liquids. Within the AS1940 document it refers to the best practices for indoor and outdoor storage of combustible and flammable liquids, which includes and not limited to wall thickness, air ventilation, storage capacity and more.
Industroquip stock a large range of flammable liquid storage cabinets ready for fast shipping Australia wide, explore our compliant, durable and secure range of cabinets today!