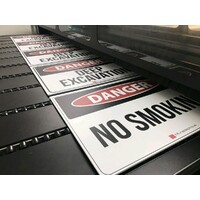 In this article we cover off on what are the signage requirements for construction site in Australia
Here at Industroquip we get asked almost daily, what signs do I require on my construction site, so in this article we cover off on the basic requirements for construction site signage in Australia, however it is advisable to check your state or territory work health and safety regulations as some states differ from others.
The Work Health & Safety Regulations require building sites to have a builders sign erected in a position clearly visible from outside of the site, containing the following information:
The builders name (Principal Contractors Name)

A contact phone number, including an after-hours phone number

The location of the site office (if any).
It is recommended that the builders sign also includes safety information.
Industroquip have some standard designs in our range to assist with this and also can customise construction site entry point signs with company logos and branding and of course site contact details.
Construction Sites are a high risk working environment, contributing to a large percentage of workplace deaths, accidents and injuries in Australia.
The operation of large heavy machinery, working at heights including scaffolding and on roofs, surrounded by moving parts, moving machinery and work involving electrical wiring, overhead wires, deep excavations and also digging where underground cables are located just to name a few of the many hazards confronting construction workers in Australia every single day.
Industroquip are one of Australia's leading manufacturers of Construction Site Safety Signs who have been heavily involved in Australian Manufacturing since 1975.
Construction Safety Signs are very important, however having the correct safety sign on your construction site is equally important.
What is a Construction Safety Sign?
A safety sign is one which gives a specific message to those who may be exposed to hazards in the workplace, they may be to prevent accidents, signify health hazards, indicate the location of emergency and safety equipment or to give guidance and instruction in an emergency situation.
The primary importance of displaying safety signs is to prevent injury and ensure visitors and staff alike are well aware of possible hazards and dangers in specific situations or environments. Safety Signs also provide the necessary direction in times of crisis which helps protect employees and property owners from legal difficulties if an accident was to occur.
Many dangers can often go unnoticed in your workplace or facility particularly with visitors and members of the public that may visit your site.
Industroquip Safety & Signage has a huge range of safety signs available to you to help create a safe, well identified workplace or facility. All Industroquip Safety Signs are manufactured here in Australia to meet Australian Standards and also withstand the harsh Australian weather conditions for many years.
Industroquip Safety Sign Ranges & Their Meanings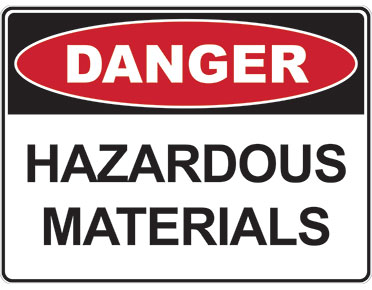 Danger Signs have the word 'DANGER' inside a red oval which is inside a black rectangle. Sign text is in black text on a white background.
Danger Signs in Australia warn of hazards and/or hazardous conditions that are likely to be life threatening.
To view our range of Danger Signs click here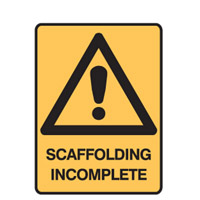 Warning Signs in Australia are yellow background with black text and have a large triangle around the hazard symbol.
Warning Signs warn of hazardous conditions that are not likely to be life threatening.
View our range of warning signs now click here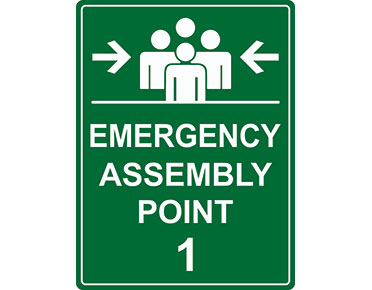 Emergency Signs in Australia have a green background with white text.
Emergency Signs direct employees and visitors to emergency assembly points or first aid equipment for example eyewash units, first aid kits.
To view our range of Emergency Signs click here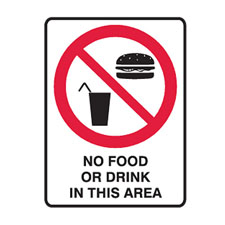 Prohibition signs in Australia are to specify actions and/ or behaviours that are not permitted in your workplace or facility, Prohibition Signs are easily recognised by their large red circle with a red slash across it. Prohibition Sign text is in black on a white background.
To view our range of prohibition signs click here
Mandatory Safety Signs
These signs describe actions which must take place in specific areas of your site. They are usually blue on a white background.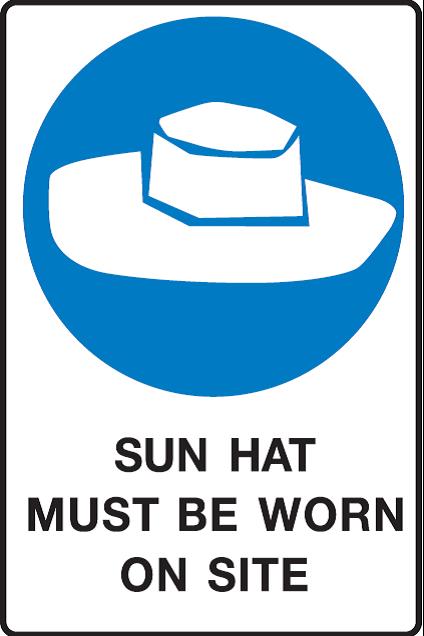 For more information on Australian Safety Signs & Their Meanings contact one of Safety Sign Experts on 1300 554 192 or visit SafeWork or Australian Standards websites.
The team at Industroquip Safety & Signage are committed to providing the very best quality compliant construction site safety signs to help accelerate your site to zero injuries!
As the Australian manufacturer we can completely customise construction safety signs to your exact on site requirements and also add your construction company branding to increase brand awareness on site and decrease pilfereage.
Industroquip also manufacture construction site branding like Banner Mesh, Gate Signage and Corporate Multi Signs.