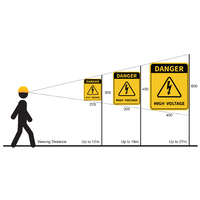 Its always a challenge to know what size Safety Signs you require, here is a simple guide
Looking at Safety Signs in a catalogue or online it is always a challenge to know what size safety sign you actually need to order.
The Safety Sign industry in Australia usually use the below sizing for the safety signs in their standard safety sign ranges, which is great for people like us as we are dealing with thousands of safety signs every single day, but for someone who orders safety signs once or twice a year its hard to know what size safety sign you need to order. Often people refer standard paper sizes in Australia like A3 or A4 etc when describing to us what size safety sign they want, which is fine as we can translate that into our standard size signs.
When choosing the size of your Safety Signs its wise to consider how far away the signs need to be viewed from as this is really why some sizes of safety signs are large and some are small, Below we've included a new graphic chart to display how to choose the correct size safety sign.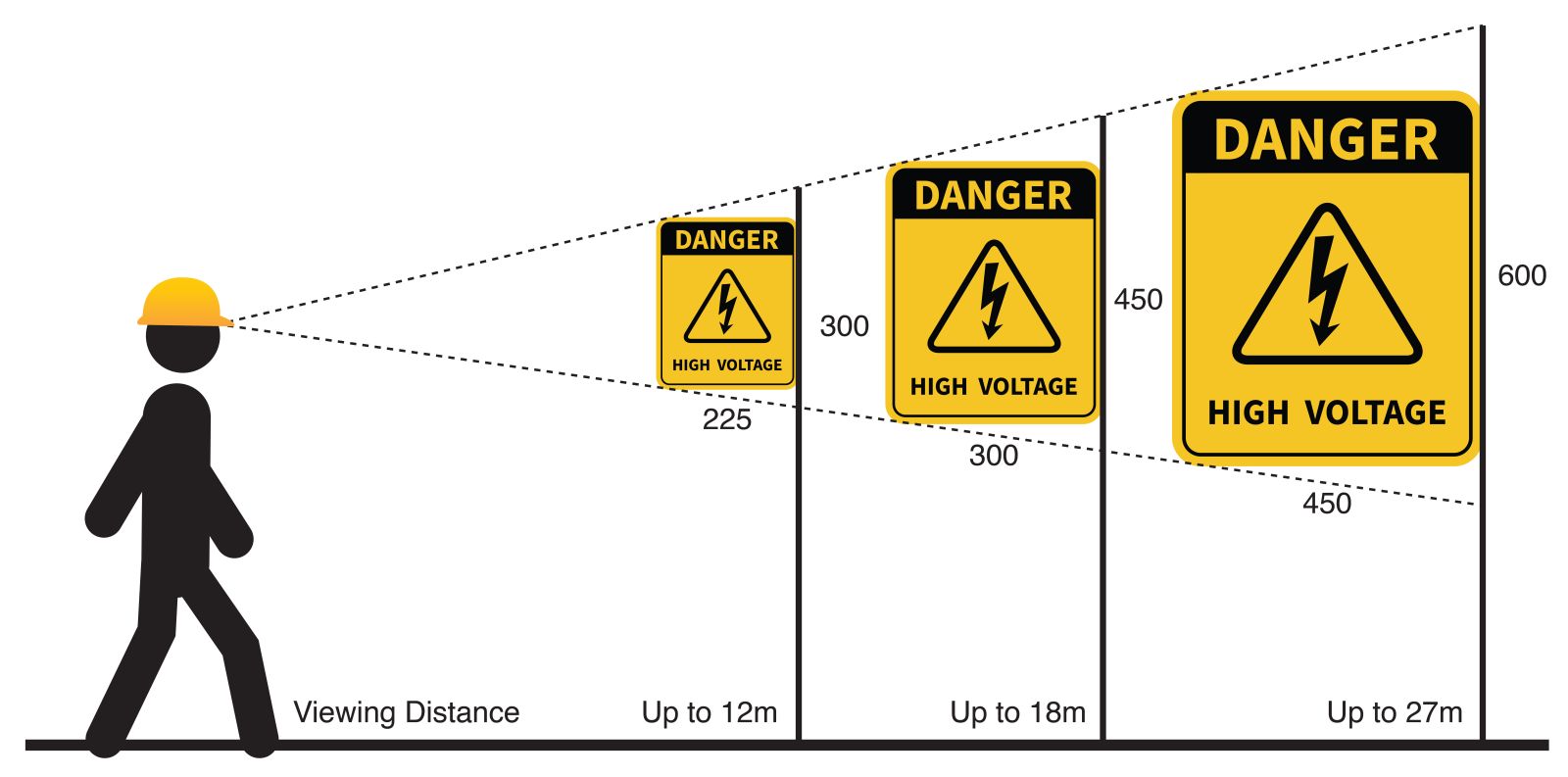 However these standard sizes dont always suit every site, so in this scenario, Industroquip can custom make safety signs to virtually any size utilizing our inhouse custom made safety sign manufacturing plant based in Newcastle NSW and offer fast shipping Australia wide.
Industroquip make custom safety signs, road signs, pipe markers, hydrant marker plates, safety stickers, mining signs and much more.
For further information on our range of Safety Signs and other services please contact the team on 1300554192 or sales@industroquip.com.au