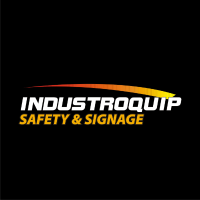 INCREASE PROFITS, VALUE ADD ON SALES WITH INDUSTROQUIP WHOLESALE
Industroquip Safety & Signage are leading providers of Safety Signs, Spill Kits, First Aid Kits and Personal Protection Equipment in Australia.
We are looking for partners to distribute our great range of products and welcome any wholesale enquiries from Safety Consultants, Hardware & Building Supply Stores, Safety & Workwear Shops, Hire Shops, Training Companies that are willing to come on board and distribute our great range of products.
SAFETY SIGNS
Industroquip manufacture a full range of Safety Signs & Stickers that are currently resold through numerous Plumbing Wholesalers, Packaging & Industrial Suppliers etc throughout Australia.
We offer fast delivery, custom text and logos and competitive pricing
FIRST AID KITS
Our comprehensive range of National WHS Regulation First Aid Kits are now available at wholesale rates to approved distributors throughout Australia, contact us for more information.
SPILL KITS
Industroquip is Australia's leading supplier of Spill Kits to the new Australian Industry Standards and now are offering this great range to resellers Australia Wide, contact us on 1300 554 192 to find out more
We also offer in store merchadise, signage, product images and more to our loyal distributors.